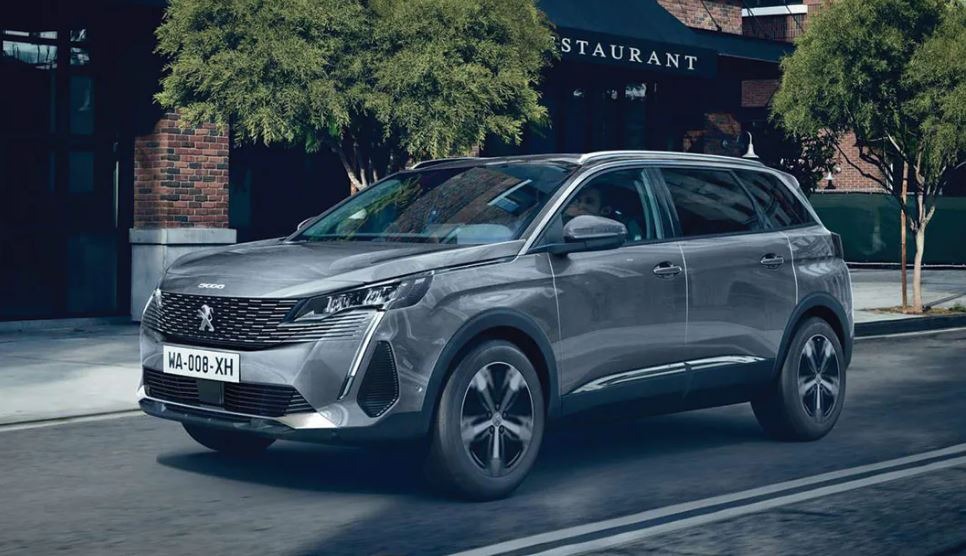 7-Seater SUVs in Perth and Dundee
7-seater SUVs are becoming more and more popular as families become bigger and the need for more seats grows. When we think of a 7-seater SUV, we might imagine the old style MPV models that are not particularly stylish, but are practical.
Thankfully, gone are the days where we have to compromise on style for practicality.
When to consider a 7-seater SUV
There's a wide range of benefits associated with upgrading to a 7-seater SUV from a compact SUV or even straight from a hatchback or estate car.
7-seater SUVs can reduce the need to have multiple vehicles in a household, whether it's because you are part of a large family, or perhaps you are a childminder who needs to transport multiple children at any one time.
Having one, more spacious vehicle as opposed to two separate smaller vehicles comes with a multitude of benefits:
Reduced fuel costs
Fuel costs are at an all-time high at the time of writing this article, so owning two cars can become incredibly expensive. If you don't need two cars, other than having a large family, purchasing one 7-seater SUV means you only have one tank of fuel to worry about, rather than two (or even three!).
Lower insurance costs
If you own more than one vehicle, you will know that you must insure both vehicles and this can become an additional unnecessary cost when you could simply upgrade to a 7-seater SUV instead.
Reduced car parking charges
This might not even be a consideration, but if you are visiting a place with the whole family that is popular with tourists, you won't need to pay two sets of expensive car parking charges like you would if you had more than one vehicle.
Additional space for growing families
Even if you aren't a family of 7, you can still make some good use out of a 7-seater SUV. If you have children, you will know that they come with lots of baggage, from hobby equipment, toys and car seats, which can make a 5-seater vehicle feel very cramped.
You have an outdoor hobby
Having an outdoor hobby such as surfing, golfing or kayaking for example, you will know that there's a wide range of bits and pieces you must take with you. With a 7-seater SUV, you will have much more boot space to place your equipment, so it is safely secured away from the driver and passengers.
Toyota 7-Seater
The Toyota range has one 7-seater SUV, the Highlander, which is designed specifically for adventurers who want to get out and about in the wilderness, or have outdoor hobbies such as boating, watersports or golfing where you might need to carry heavy or bulky equipment.
The Toyota Highlander is incredibly stylish with a sporty finish so for a 7-seater SUV, it doesn't feel like you are driving large vehicle, but rather a family sized SUV.
The Highlander hybrid SUV is designed to use less fuel compared to conventional petrol or diesel engines, so your monthly costs will reduce even further.
When it comes to safety, there's a wide range of features, including Pre-Collision Warning System, Blind Spot Monitor and Rear Cross Traffic Alert.
Inside, there's no shortage of technology either, with smartphone integration and an intuitive multimedia system that includes Google Maps, Siri messaging and Apple Maps to name a few.
The Toyota Highlander comes with a 3 year/10,000 mile warranty as standard so you have complete peace of mind that your new SUV will get you where you need to go, when you need to go.
Peugeot 7-Seater
The Peugeot 5008 is an incredibly stylish 7-seater SUV that has sporty features and premium finishes.
The high driving position allows you to have a much clearer view of the road ahead, making it easier for those rural adventures.
Inside, the centre console is intuitive with everything at your fingertips, including seven toggle switches, a 10" HD touchscreen and a digital instrument cluster.
There's a premium surround system (available as standard on certain trims) that provides exceptionally crisp and detailed feedback, so you can listen to your music and podcasts on the go for a more enjoyable journey.
7-Seater Van
If you are looking for more space than a standard estate or SUV car offers, you can opt for a 7-seater van instead, which can accommodate up to 8 people.
The Peugeot Traveller, as the name suggests, is designed for multiple passengers to travel comfortably and in executive style during each and every journey.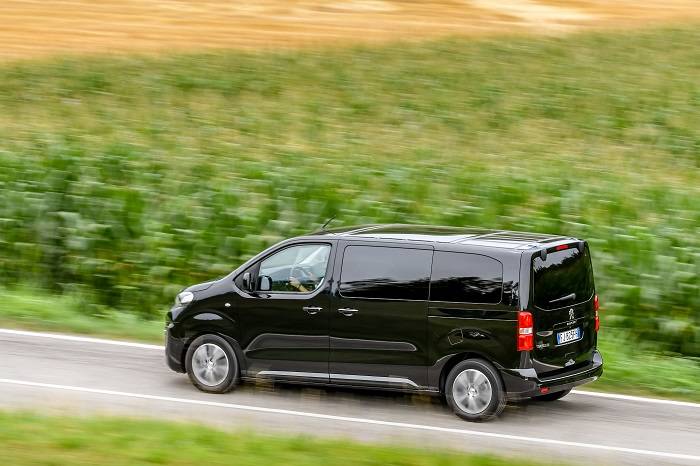 Also available with an electric engine, the Peugeot Traveller has a range of up to 148 miles which means your associated costs are much lower than they would be with a conventional petrol or diesel engine.
There's a boot space of up to 4,900 litres if all seats aren't in use, making it ideal for travelling with luggage or hobby equipment.
The digital cockpit is intuitive, with a 3.5 colour display, a 7" touchscreen and a head up display that is placed conveniently in the centre of the console.
Get in touch with Struans, your local Toyota, Peugeot and Mazda dealership in both Perth and Dundee.
Latest News
19-07-2022
If you live in and around Dundee or you are visiting the wonderful city of…
Read more >
24-06-2022
Kinnoull Hill Woodland Park If you don't fancy a long drive, Kinnoull Hill…
Read more >
24-05-2022
Estate cars are popular among professionals who want a comfortable, spacious…
Read more >