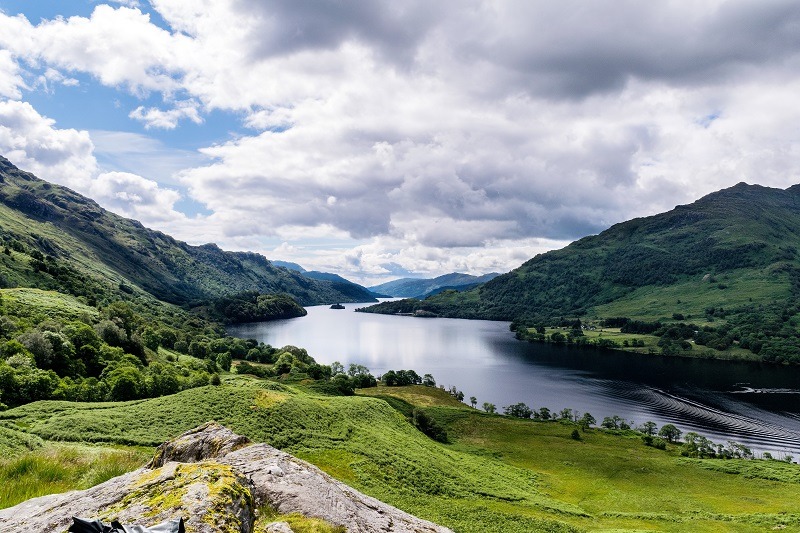 Beauty Spots in Driving Distance of Dundee
If you live in and around Dundee or you are visiting the wonderful city of Dundee for a break, you might want to get out and about to visit a beauty spot in the local area.
You'll be pleased to know that there are plenty of places to explore outside of the city itself, so you can get out and explore the green spaces the area has to offer.
These beauty spots are all accessible by car within 45 minutes, so you can make a last minute decision to head out for a few hours.
Ballo Woods
Ballo Woods offers a circular walk around the perimeter of Northballo Hill and up to Lairds Loch. The walk itself is ideal for those walking dogs and cyclists who enjoy some off-road biking.
There's plenty of places to stop for a picnic, although there's no café at Ballo Woods.
From Ballo Woods you can walk to Hallyburton Community Woodland if you want to extend your day out to explore multiple places.
Driving distance from Dundee: 13 miles
Dunsinane Hill Fort
If you're looking for spectacular views, Dunsinane Hill Fort of Macbeth is a bit of an uphill hike, but the panoramic views are worth it.
There's plenty to see on the way up to the top, from livestock to rolling hills.
If you are a fan of history, you'll enjoy the fact that Dunsinane Hill is thought to be home to Macbeth's Castle, with occupation here dating back to the early medieval period (500-1000AD).
Driving distance from Dundee: 15.5 miles
Balluderon Hill
If you are looking for a gentle walk with easy to follow footpaths, Balluderon Hill offers great views over Dundee and out to sea on clear days.
Parking is available at Balkello Community Woodland which is just a short walk from Balluderon Hill itself.
Driving distance from Dundee: 7.5 miles
Carrot Hill
Sitting at about 260 metres, Carrot Hill offers spectacular views across the landscape without too much effort to get there.
You can drive to the car park located at Carrot Hill and either sit and take in the views or head off on a walk and breathe in the fresh air. This walk is popular with dog owners who are searching for a short stroll with picturesque views.
Driving distance from Dundee: 9 miles
Crombie Country Park
Crombie Country Park is popular among those looking for a pleasurable stroll, cycle or those just in search of a picnic spot.
There's plenty of wildlife in and around the park including squirrels, birds and fish.
Parking is now free of charge, so you can stay all day so you can enjoy the lake, landscapes and children's play area without having to rush back.
Driving distance from Dundee: 12 miles
Seaton Cliffs Nature Reserve
Seaton Cliffs Nature Reserve is the ideal place to spot some wildlife, including puffin, kestrel and even bottlenose dolphins if you're lucky.
If you park at the far end of the promenade just after Victoria Park you can follow the footpath onto the Angus Coast Trail just after Arbroath Cliffs Car Park, where you will also find public toilets.
The views out to sea are truly spectacular and offer a solace from busy city environments.
Driving distance from Dundee: 18.5 miles
Need a car for exploring?
If you are thinking about upgrading your car so you can get out and explore more places, you're in the right place. Here at Struans, we are a main dealer for Peugeot, Mazda and Toyota, so we can arrange a test drive of any of our brand new or quality used cars.
Simply get in touch and we will help find you the right car for your adventures.
Latest News
02-08-2022
7-seater SUVs are becoming more and more popular as families become bigger and…
Read more >
24-06-2022
Kinnoull Hill Woodland Park If you don't fancy a long drive, Kinnoull Hill…
Read more >
24-05-2022
Estate cars are popular among professionals who want a comfortable, spacious…
Read more >