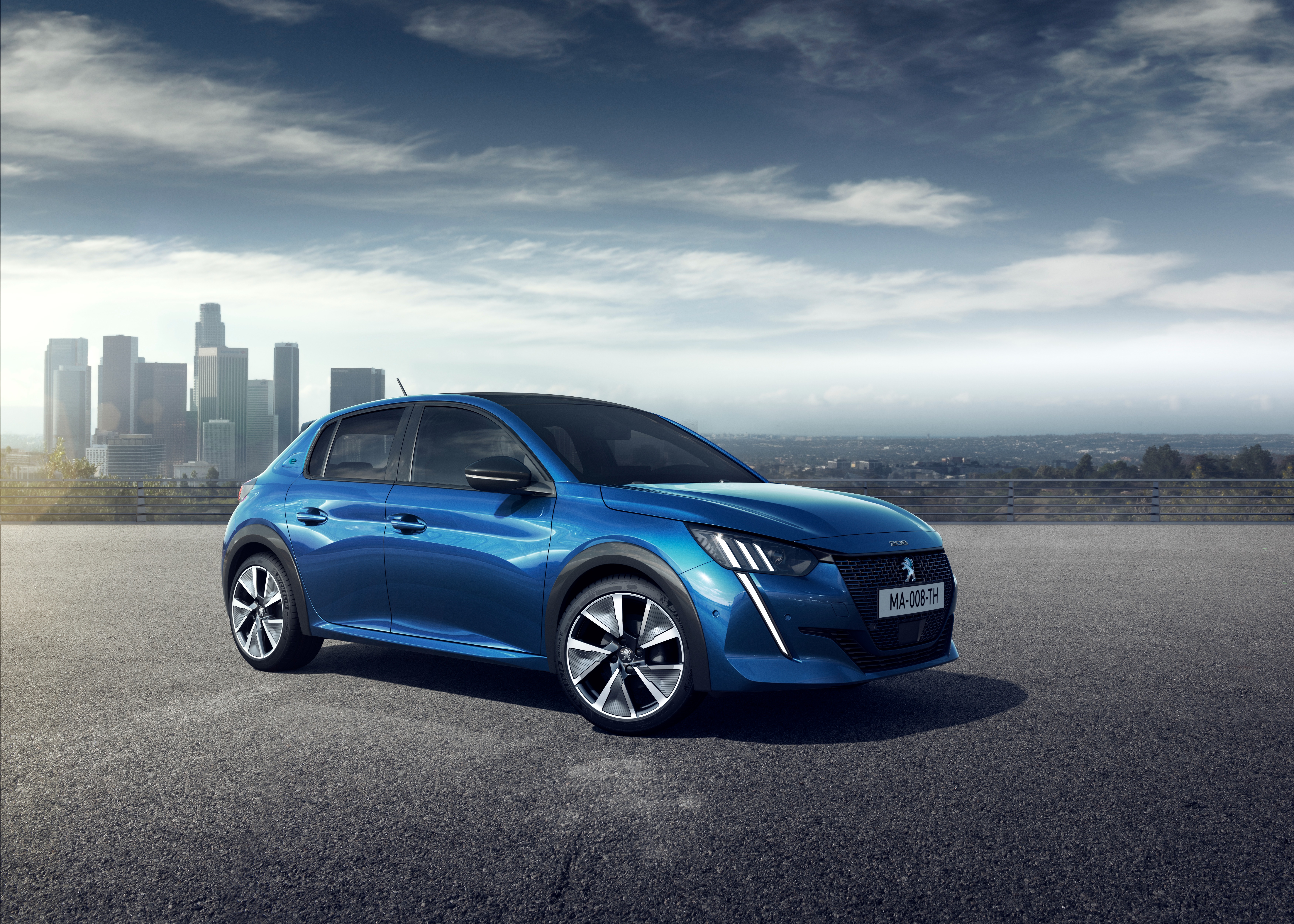 Cars for city driving
If you regularly drive in a city environment, you will understand the stress it can bring compared to being out on the open road.
There's many more obstacles to overcome from lane changes to narrower streets and the addition of more pedestrians.
Getting from A to B can be more of a challenge, with road signs, traffic lights and roundabouts to navigate, especially if you are new to the area. If you commute daily, you are likely to already know the route like the back of your hand.
With this in mind, it's a good idea to choose a car that can help you navigate these city environments easier.
Often, smaller, more compact cars will be the best option when it comes to choosing a car that can cope with the stress of navigating city environments.
There's a wide range of compact cars on the market ready to tackle busy city environments. Here at Struans, we supply the Peugeot, Toyota and Mazda range, so should have something to suit your requirements.
Peugeot
Peugeot 108
One of the most popular models in the Peugeot range is the 108. It is perfectly designed to make light work of driving in city environments. The compact size lends itself to busy towns and cities where space is at a premium.
Parking is made easier with the reversing camera that helps you see what obstructions or hazards are around your vehicle as you manoeuvre.
You can opt for either a small hatch or a cabrio with a retractable electric fabric roof which will bring in more natural daylight during your journey.
Despite its small size, the Peugeot 108 is surprisingly roomy inside, with plenty of room for up to 4 adults to travel comfortably.
The 108 is available in a range of colours to suit your requirements, including Red, White, Black and Blue and Green.
Peugeot 208
If you want something just a little bit bigger, but still compact enough to navigate city streets with ease, the Peugeot 208 may be more suited to your needs.
It offers a much sportier design than the 108 and may even be suited to small families from time to time.
The 180-degree colour reversing camera helps you see what is going on around your car, making it easier to park and reverse in tight spaces.
Available in striking colours such as Yellow, White, Red and Blue, the 208 will stand out from the crowd in any environment.
Toyota
Toyota Aygo
The Toyota Aygo is often seen nipping around towns and cities, due to its small footprint that makes it easy to navigate and park in tight spaces.
Incredibly manoeuvrable and fun to drive, the Aygo makes light work of getting you from A to B with ease. The reversing camera will offer a clear view of what's around your car, which reduces the amount of accidents that occur with pedestrians and obstacles.
Toyota Yaris
The Toyota Yaris is more spacious than the Aygo, but still compact enough for city streets. It can easily accommodate up to 5 adults.
Available as an electric model, the Toyota Yaris can drive on pure electric energy for truly efficient driving, especially in city environments.
Inside there's a 7" touchscreen with Apple CarPlay and Android Auto as standard, so you can listen to your favourite music on the go.
Mazda
Whilst Mazda have a number of executive style models such as SUVs or estate cars, they do have a compact hatchback in the form of the Mazda2, which is compact enough to navigate city streets with ease. For a compact hatchback, there's still plenty of room for a small family to travel.
Available as a Hybrid model, the Mazda2 offers low emissions driving when travelling around towns and cities. There's also plenty of technology with the Mazda2, including a head-up display, a 360 degree view monitor and rear parking camera.
There's 255 litres of boot space to accommodate the whole of the families luggage or any hobby equipment you might have.
If you're looking for a compact city car, speak to your local Mazda, Peugeot or Toyota dealership in Perth or Dundee.
Latest News
24-06-2022
Kinnoull Hill Woodland Park If you don't fancy a long drive, Kinnoull Hill…
Read more >
24-05-2022
Estate cars are popular among professionals who want a comfortable, spacious…
Read more >
19-04-2022
If you currently own or are considering purchasing an electric vehicle, knowing…
Read more >