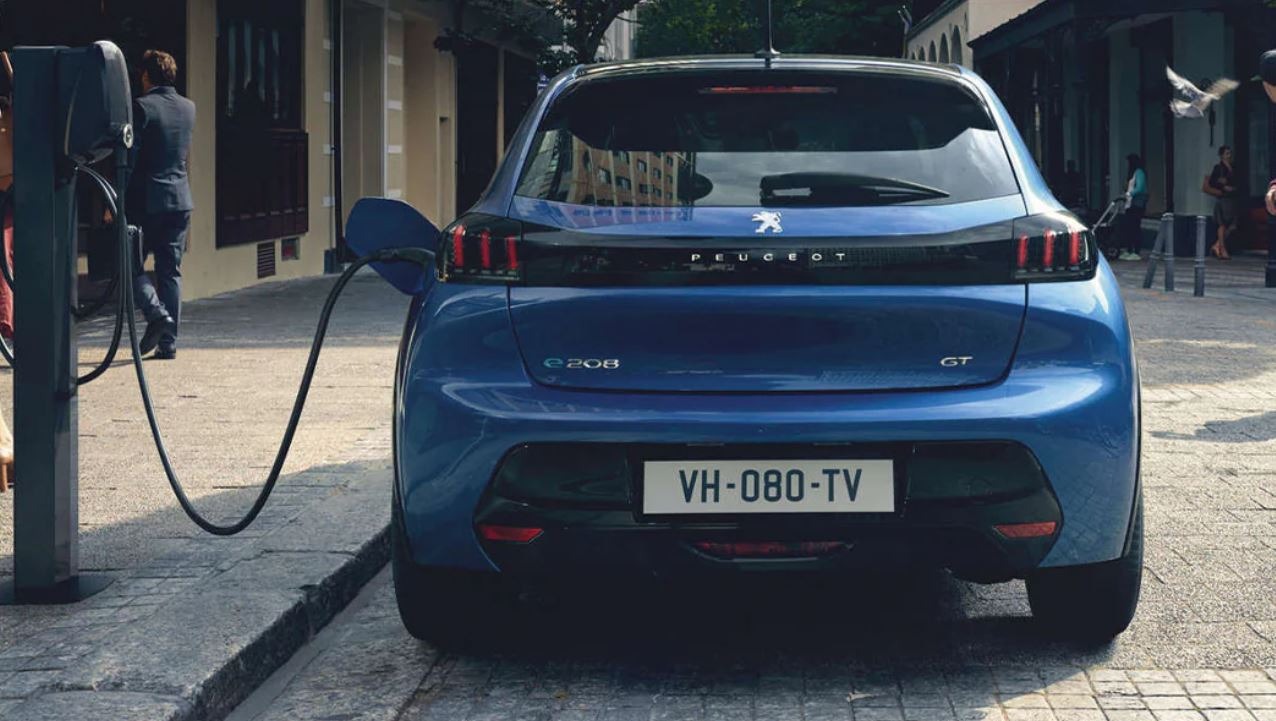 Peugeot Electric Cars
Electric vehicles are becoming more and more popular, especially with the incentive that the government have implemented which expects to see 2030 as the year when all brand-new petrol and diesel engines will stop being manufactured.
This means people are starting to think about switching to an electric vehicle now ahead of time, rather than purchasing a petrol or diesel car.
Benefits of a Peugeot electric vehicle
As of 2021, Peugeot have 7 electric vehicles in the range, including the e-208, e-2008, 308, 308 SW, 3008, 508 and 508 SW, with some models full electric and others plug-in hybrid models.
There are more benefits associated with electric cars than just the environmental aspects:
Economical – Electric cars are much more economical than conventional petrol or diesel engines, as the cost to charge the battery to full capacity is considerably less than it would be to refuel.
Some cars in the range can be charged to full capacity for as little as just £5, a considerable saving on petrol or diesel.
Because the car produces zero emissions, you can benefit from being able to drive in restricted emissions zones, which can become a real cost saver if you live in Central London for example.
Government grant – as the government is having a huge push on moving people to electric vehicles, there are grants available if you are looking to purchase an electric car, which can be worth up to £3,000.
Convenient – One of the benefits of switching to an electric car is that you can charge the battery from the comfort of your own home, rather than having to drive to a petrol station when you are running low.
You can have a home charging port fitted and charge the car battery at a time to suit you, whether that's overnight or on a weekend.
Performance – you might think that an electric car has less power than a conventional petrol or diesel car which means a less enjoyable driving experience, but this is far from the truth.
With a Peugeot electric car, you can achieve 0 – 62mph in 8.1 seconds and you can expert fluid and quiet driving.
You can expect a range of up to 217 miles on a single charge, which will depend on your driving style and factors outside of the vehicle.
Lower cost of ownership – aside from the day-to-day ownership, you can benefit from reduced maintenance costs, which usually come in around 30% cheaper than a conventional petrol or diesel engine, mainly due to the fact there are fewer moving parts.
MyPeugeot App – You can remotely control certain functions of your car, including pre-programming the heating and battery charging. You can also easily access information about your vehicle, from driving data and location.
When the time comes, you can also manage the maintenance and servicing of your vehicle, so you don't need to make a note of the dates.
How electric vehicles work
If you are considering an electric vehicle, you might want to know how electric cars work so you can decide whether they are really for you.
Pure electric vehicles work by plugging the car into a either a public charge point or a home charger in order to charge the car battery.
You can select an energy tariff that caters to charging your vehicle at home, meaning you can benefit from lower energy rates.
Electric vehicles then store this energy in the battery which in turn powers an electric motor, which turns the wheels of the car.
Electric car charging points
When you start thinking about switching to an electric car, you will want to know how you go about charging your car, especially if you opt not to have a home charge point fitted.
There are now plenty of public charge points across the UK, with new ones popping up every day, so you'll rarely have any problems finding a public charge point.
ZapMap is a great way to see where the public charge points are in and around your local area, even telling you what type of charge points are fitted.
Charging an electric car at home
One of the most convenient ways to charge your electric car is to have a home charging point fitted. You will want to look at moving to an energy tariff that is specific to owning an electric vehicle, to ensure you can charge your vehicle for as low cost as possible.
Home charging points are non-intrusive and are compact enough to be hidden away, rather than being similar to public charge points that are much larger in size.
Government grants
There are government grants available which help you with the cost of having one of these charge points fitted and help with the upfront costs.
Peugeot electric vehicles
Peugeot is placing focus on expanding their electric vehicle range to bring environmentally friendly solutions to the market.
They currently have two electric cars in the range, the Peugeot e-208 and the Peugeot e-2008.
Peugeot e-208
The Peugeot e-208 is 100% electric, offering up to 217 miles of range and is best suited to city environments where space is at a premium.
Exterior
The e-208 is incredibly distinctive, with plenty of style and a sporty design, making the e-208 a real head turner. The clean lines emphasise a modern design, making it ideal for a city environment.
Technology
The digital instrument panel allows you to see all of the vehicle data with just a glance of the eye, helping you keep your eyes firmly on the road. You can see real time information about your vehicle and traffic updates.
The technology features are fun and intuitive, with a 10" HD touchscreen which can be controlled by voice recognition, steering wheel commands or the buttons on the console.
You can seamlessly integrate your smartphone via either Apple CarPlay or Android Auto, allowing you to control your phone apps using your dashboard.
Safety
There's no shortage of safety features with the e-208, in fact quite the opposite. For a small hatchback, there's a wide range of safety features, all designed to keep you and other road users safe on your journeys.
Peugeot Drive Assist – Helps you keep a central position in the lane you are driving in, reads road signs to keep you informed of changes in the road ahead and helps keep your speed controlled.
Active Safety Brake – The Active Safety Brake will alert you to any obstructions that are ahead of you in the road. The braking system can operate in speeds up to 53 miles per hour.
Semi-Auto Park Assist – This is available on the GT models and takes care of the steering and acceleration when parallel parking or bay parking, making it easy and stress free to navigate tight spaces.
Active Lane Keeping Assistance – As the name suggests, this feature will alert the driver is the vehicle happens to deviate from the lane when the indicators are not activated, and the camera system will automatically correct the trajectory up to speeds over 40mph.
Peugeot e-2008
If you are looking for a compact SUV that can switch seamlessly between city and rural environments, the Peugeot e-2008 is the ideal option.
The distinctive lines create a really sporty feel and there bodystyle makes for a really aerodynamic drive.
Safety
There's a wide range of safety features included as standard with the e-2008, all of which are designed to keep you and other road users safe.
Blind Spot Detection
Active Safety Brake
Distance Alert
Active Lane Keeping Assistance
Smartbeam Assist
Electric Vehicle FAQ
How long does it take to charge an electric car?
The Peugeot range of electric vehicles can be charged as quickly as 20 minutes using a 150kW public charge point. If you are using a home charge point, you can expect this to take between 14 and 22 hours depending on the charger type.
How much does it cost to charge an electric car?
To charge an electric car, you can expect to pay around £7.65 using a home charger (to full) or £6.75 using a public charge point (to full). It is much cheaper than fueling a conventional diesel or petrol engine.
Latest News
02-08-2022
7-seater SUVs are becoming more and more popular as families become bigger and…
Read more >
19-07-2022
If you live in and around Dundee or you are visiting the wonderful city of…
Read more >
24-06-2022
Kinnoull Hill Woodland Park If you don't fancy a long drive, Kinnoull Hill…
Read more >