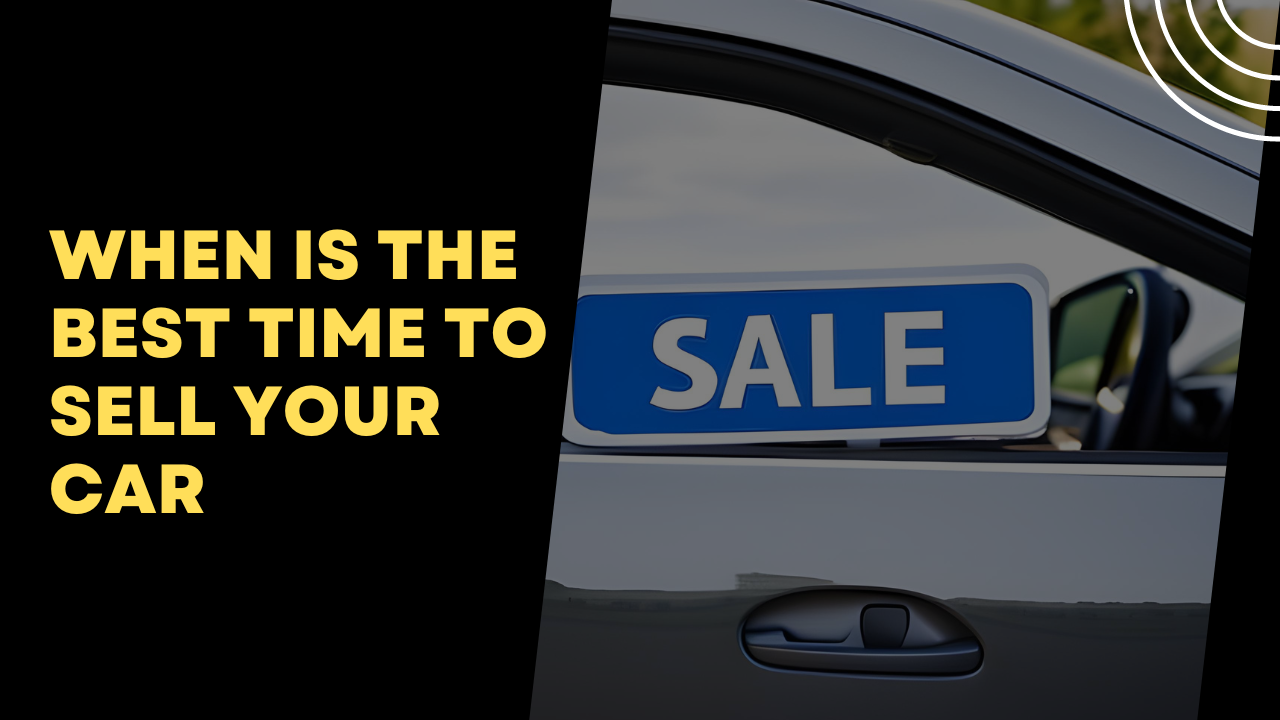 When is the best time to sell your car
Selling a car can be a significant decision, and timing plays a crucial role in determining its success. Whether you're looking to upgrade to a newer model, need extra cash, or simply want to let go of your current vehicle, understanding when it's the best time to sell your car can help you maximize its value and attract potential buyers. There are various factors that can influence the timing of selling your car, allowing you to make an informed decision.
Understanding Market Trends
To determine the best time to sell your car, it's essential to analyze market trends. Keep an eye on the demand and pricing fluctuations for vehicles similar to yours. By studying the market, you can identify patterns and seasonal trends that will guide your decision.
Seasonal Considerations
Seasonality can significantly impact the demand for certain types of cars. Convertibles and sports cars tend to sell better in the spring and summer when the weather is favorable. On the other hand, SUVs and 4-wheel-drive vehicles may be more sought after during the winter months, especially in regions with harsh weather conditions.
Vehicle Age and Mileage
The age and mileage of your car are crucial factors to consider. Generally, vehicles depreciate over time, so it's advisable to sell your car before it reaches high mileage or becomes too old. Buyers are often willing to pay more for newer models with lower mileage.
Maintenance and Repairs
Maintaining your car's condition can significantly impact its resale value. Regular maintenance and addressing any necessary repairs will make your car more attractive to potential buyers. Consider selling your car after completing any major repairs or maintenance tasks to increase its appeal and value.
Economic Factors
Economic conditions can influence the demand for used cars. During periods of economic growth and stability, people may be more inclined to purchase vehicles, potentially increasing your chances of selling at a higher price. Stay informed about the current economic climate to make an informed decision.
Demand and Competition
Assessing the demand and competition in your local area is crucial. If there is high demand for your car's make and model, you may have a better chance of selling it quickly and at a desirable price. However, if the market is saturated with similar vehicles, you may need to adjust your strategy and pricing accordingly.
Researching the Market
Thoroughly researching the market is essential to determine the best time to sell your car. Use online platforms, local classifieds, and dealerships to gather information on pricing, popular features, and market demand. This research will help you set a competitive price and understand buyer preferences.
Pricing Your Car Right
Setting the right price for your car is crucial to attract potential buyers. Consider the market value, your car's condition, mileage, age, and any additional features it may have. Price it too high, and you might deter buyers; price it too low, and you may not maximize its value. Strike a balance to attract the right audience.
Preparing Your Car for Sale
Preparing your car for sale involves more than just a simple wash. Clean the interior and exterior thoroughly, remove any personal belongings, and address minor cosmetic issues. Consider getting a professional detailing service to make your car shine and leave a lasting impression on potential buyers.
Advertising and Promotion
Effectively promoting your car is key to attracting potential buyers. Utilize online platforms, social media, local classifieds, and word-of-mouth to reach a wider audience. Use high-quality photos and write a compelling description highlighting your car's key features and condition.
Negotiating the Sale
Be prepared for negotiations when potential buyers show interest in your car. Know your bottom line and be open to reasonable offers. Negotiating in a respectful and friendly manner can help you reach a mutually beneficial agreement.
Finalising the Transaction
When finalising the sale, ensure that all necessary paperwork is in order. Transfer the title, provide a bill of sale, and fulfill any legal requirements specific to your region. Be transparent about the car's history and address any questions or concerns the buyer may have.
Determining the best time to sell your car involves considering various factors such as market trends, seasonal considerations, vehicle age and mileage, maintenance and repairs, economic factors, demand and competition, and thorough market research. By timing your sale strategically and following the necessary steps, you can increase your chances of selling your car quickly and at a favorable price.
Latest News