All Makes Servicing at Struans
Call : Dundee 01382 721500 or Perth 01738 620565
Whether its servicing or repairs, our fully trained technicians make sure your vehicle is properly cared for, to give you peace of mind when you're on the road.
DRIVE NOW PAY LATER
Split the cost of your repairs and servicing into manageable monthly instalments with 0% interest.
This quick and easy service allows you to spread the cost over up to 6 months with no extra fees to pay and is available on invoices between £60 and £3,000.
Our team can process this with you at our reception, or from the comfort of your own home you can be pre-approved with a spending limit for your Struans invoices by clicking on the links below.
For Dundee click here
For Perth click here
Please note: Finance is provided by Bumper International Limited. All loans are subject to affordability and other checks including credit reference agency data and everyone who applies for a loan may not be funded. Loan must be reapid in monthly payments over an agreed term of 1 to 6 months and you must be 18 or over. More information can be found at www.bumper.co.uk .
SERVICING AT STRUANS FROM £186 FOR ALL MAKES!
Not only do we do manufacturer servicing for Peugeot and Mazda, we can offer affordable servicing for all makes at both our Dundee and Perth branches.
As your car has cost you a lot of money and is important to you, it should be serviced at a reputable Centre, by fully trained technicians with the work guaranteed and offering good value. That is why we have introduced Struans Budget Servicing, suitable for all makes of car outwith the manufacturer warranty period. (Please note that these services do not come with a Toyota Relax 12 month/10,000 mile warranty which are only available with official Toyota scheduled services.)
Struans 'A' interim service from - £186

Struans 'B' full service from - £352

or Struans 'A' service plus MOT from £230

or Struans 'B' full service plus MOT from £396
SOME OTHER POPULAR SERVICES
Adblue Top Up between services from £10

Air Con Service & Re-gas from £75

Adblue Fill Up from £39.99
To book either of these services call us on Dundee 01382 721500 / Perth 01738 620565 or by clicking on the 'Book a Service' button above.
MOT's at a reduced price of £49 (with no charge for re-test if vehicle isn't taken off site)
Our Dundee branch is also a Bosch car Service Centre. Struans and Bosch - 2 names you can trust to look after your vehicle.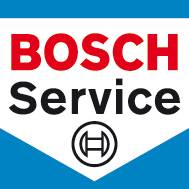 NEEDING TYRES? WE'VE GREAT PRICES ON ALL MAKES & SIZES
SPREAD THE COST OF YOUR SERVICING - as well as our 6 month 0% finance offer we have 2 other ways to help you budget and also save you money:
Struans Club - pay a fixed monthly amount that goes towards any work on your car and helps avoid having to pay any large lump sums and benefit from exclusive discounts and offers. Find out more on our Struans Club page.
Struans Service Plans - get a fixed cost for your servicing and MOT's over the next few years without having to bother about inflation then pay this amount either as a lump sum or over an agreed monthly period.
Please ask our staff about either of these options.
PARTS & ACCESSORIES
When your car needs a part it is important that it has been designed specifically for your vehicle, with quality guaranteed.
Our Parts Department keep a large stock of Mazda, Peugot and Toyota parts from touch up paints to exhausts, with most other items often available the next day.
There are also a large choice of accessories available whether to protect your car or make it more individual. Please contact our Parts department for more information.