Explore Model
Toyota Mirai in Perth Perthshire, Dundee Angus
Mirai offers a 100% electric drive, but instead of being powered by a rechargeable battery, it is powered by a next-generation hydrogen fuel cell. This means it never needs charging. Instead, you fill up with hydrogen at the pump like a conventional fuel. The hydrogen is used to produce electricity to power an electric motor, and the driving experience is the same as an electric car with instant power and torque.

The only emission out of the Mirai's tailpipe is water and hydrogen is becoming more common at fuel stations across the UK. There's only one trim level, with eco-leather seats, wireless charging, adaptive cruise control and LED headlights equipped as standard. This is the first ever production car powered by hydrogen, and it has the potential to revolutionise the way you drive. Are you ready for the future?
Design
The Mirai is designed to stand the test of time with a sporty body and a sleek, powerful stance. LED headlights and eco-leather upholstery are standard features, bringing a sense of luxury and prestige to this innovative car.
Drive
Mirai kicks out 154hp and 335Nm of torque. It's a powerful and refined car to drive, with the hydrogen fuel cell operating near silently on the move. There are no harmful gases or other pollutants whilst driving.
Practicality
If you'll be using the Mirai as a daily driver you're well covered. There's a 361-litre boot and a five-door layout with keyless entry equipped as standard. In the back you'll find ISOFIX child seat mounting points on both rear outer seats.
Living with it
The Mirai drives the same as an electric car because it has an electric motor powering the wheels. The difference is the hydrogen fuel cell, which you refill at the pump. This makes the Mirai easier to live with than a normal electric car.
Toyota Mirai Interior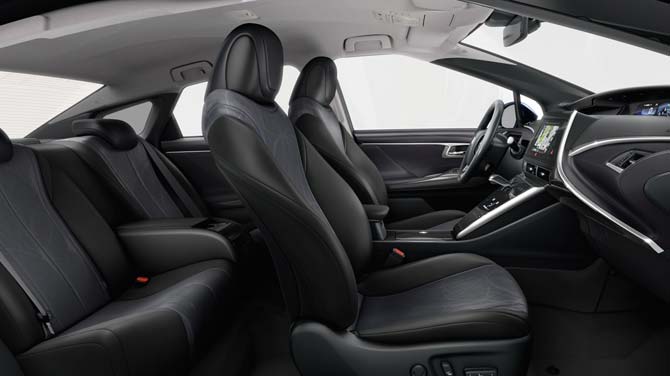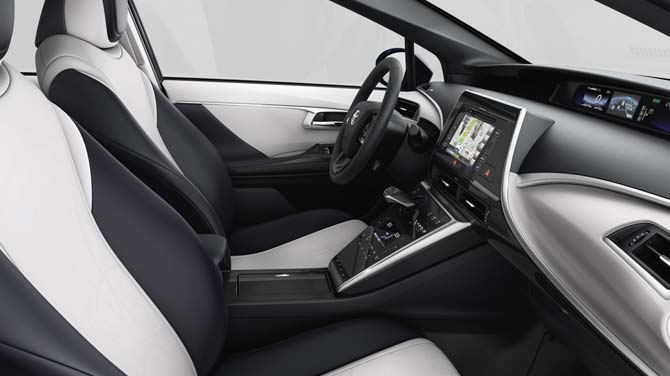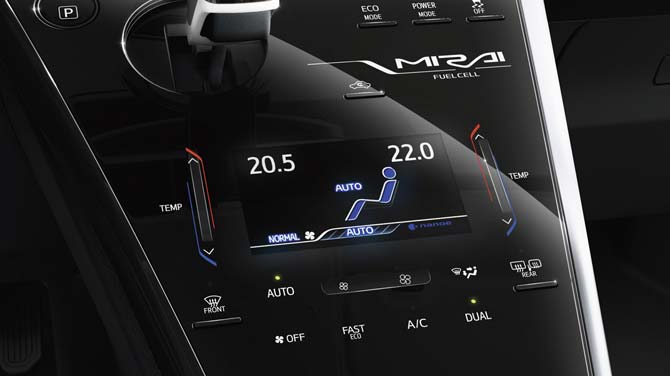 Toyota Mirai Colours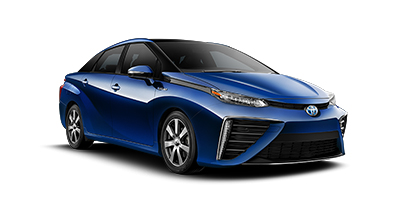 Nautical Blue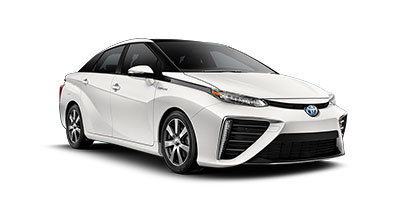 Pure White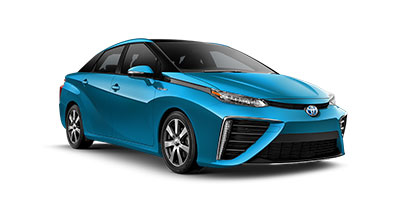 Atmospheric Blue