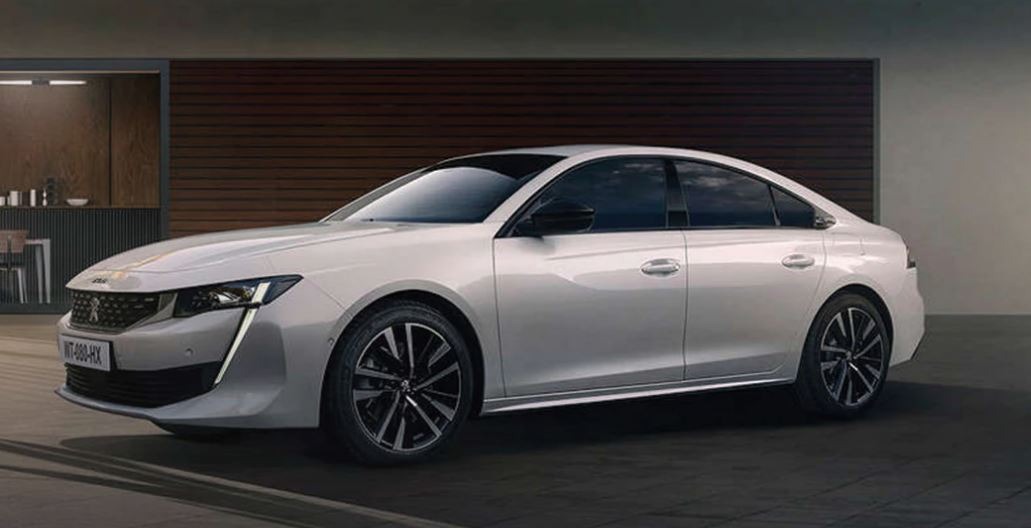 Electric Estate Cars
Estate cars are popular among professionals who want a comfortable, spacious model to travel to and from work, whilst also being able to accommodate the whole family during weekend adventures.
Whilst estate cars offer the same number of seats as a hatchback, they offer more room in the cabin so your passengers can travel on long journeys without being cramped. If you don't need the size associated with an SUV, then an estate car might be best for your needs.
If you regularly drive long journeys, an electric car might be able to save you money each month that would otherwise be spent on petrol. Electric cars are much cheaper to run so you can notice a real difference, especially on longer journeys, compared to a standard conventional petrol vehicle. One thing to consider however, is that if you do make long journeys, you will need to ensure you plan stops so you can recharge your vehicle – whether this is overnight or mid journey whilst you grab a coffee and some lunch.
Electric estate cars
If you think an electric car might be best suited to your needs, here at Struans, we can supply you with a range of electric estate cars.
Peugeot 508 SW
If you're looking for a sophisticated estate car that offers the environmental and economic benefits of an electric car, the Peugeot 508 SW is ideal for your requirements.
The interior boasts a visionary cockpit with a compact steering wheel, a stylish head up instrument panel and an intuitive touchscreen display. Built with comfort in mind, the Peugeot 508 SW features memorised comfort settings and lumbar support for a truly enjoyable drive every time.
There's plenty of storage options, particularly around the centre console area, so you can keep your belongings tucked away safely.
You have the option to select your trim as well, so the upholstery is to your taste and comfort.
Charge times for the Peugeot 508 SW are respectable at 1.45 minutes using a wall box charger or 7 hours 10 minutes using a domestic 3-pin socket.
Peugeot 308 SW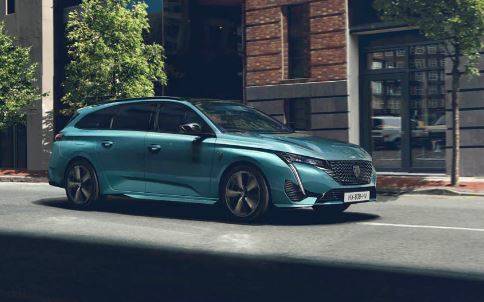 The Peugeot 308 SW is bold and elegant, fitting into any environment, including busy city centres. The intuitive cockpit has been redesigned to offer an enhanced environment for the driver, putting everything at their fingertips, from music to navigation.
If you're travelling around busy, built-up areas, the 180-degree reversing camera keeps pedestrians safe and prevents any low-speed bumps.
The Peugeot 308 SW offers fast charging, with 1 hour 55 minutes using a wall box and 7 hours 5 minutes using a standard socket.
Toyota Corolla Touring Sports
The Toyota Corolla Touring Sports is a spacious and stylish estate car that is designed with safety in mind. There's a wide range of safety features included, such as Pre-Collision System and Automatic High Beam as standard.
There's also no shortage of technology, with a multimedia system that includes CarPlay and Android Auto, Parking Assist and satellite navigation.
The Toyota Corolla is designed to enjoy, with a rigid body combined with a low centre of gravity, which allows for better handling when cornering.
The spacious cabin offers a comfortable area for the driver and their passengers, especially when travelling on longer journeys. A greater emphasis has also been placed on increasing the visibility, which in turn, offers a safer and more enjoyable drive.
Toyota Corolla Saloon
The Toyota Corolla Saloon fits into almost any environment, whether that's a busy city or a rural landscape.
Inside, there's plenty of clever storage options, along with ample legroom so your passengers can travel comfortably. The boot has 471 litres of space to accommodate your luggage or weekly shop comfortably.
There's a wide range of safety features included, such as Lane Trace Assist, Automatic High Beam, Adaptive Cruise Control and Pre-Collision System, so you have complete peace of mind that every journey you make will keep you and your family protected.
The Toyota Corolla Saloon is no longer being manufactured but you can still purchase quality used models here at Struans.
Toyota Camry
The Toyota Camry offers exceptional handling for a truly enjoyable driving experience, especially when driving out in rural areas where the roads are twisted.
Comfort was in mind when the Toyota Camry was manufactured, with leather seats, dual zone air conditioning, power seats with lumbar support and heated front seats.
The Excel trim has additional features, including 18" alloy wheels, a wireless charger and blind spot monitors.
The Toyota Camry is no longer being manufactured but you can still purchase quality used models here at Struans.
If you are interested in arranging a test drive of any of these Toyota or Peugeot estate cars, give us a call here at Struans, your local Hyundai dealer in Perth and Dundee.
Latest News