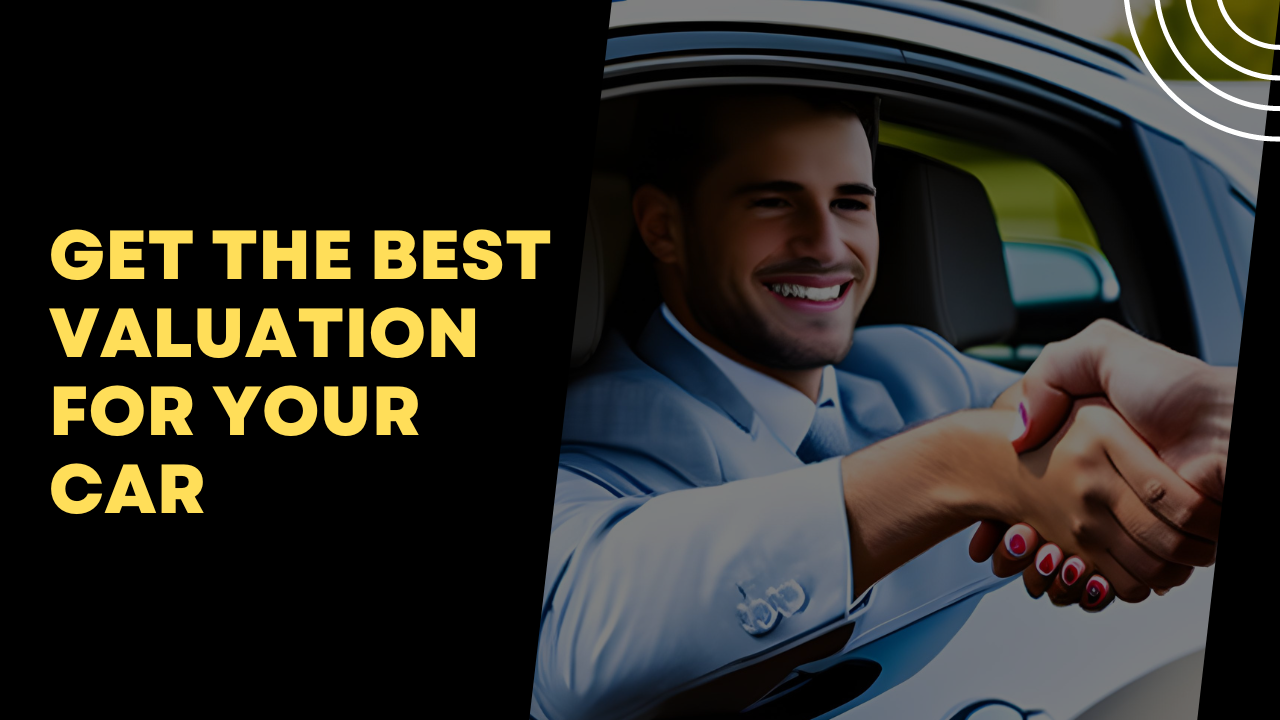 Get the best valuation for your car
When it comes to selling your car, getting the best valuation is crucial. Whether you're looking to upgrade to a newer model or simply need some extra cash, knowing how to maximise the value of your vehicle is essential. We will look at the effective strategies and tips to help you secure the best possible valuation for your car.
Understand Your Car's Market Value
To get the best valuation for your car, it's crucial to have a clear understanding of its market value. Research similar makes and models in your area to get an idea of their average selling prices. Online car valuation tools can also provide valuable insights into the current market value of your vehicle.
Gather and Organise Relevant Documentation
Having all the necessary paperwork in order will instill confidence in potential buyers and help you get the best valuation. Collect documents such as the car's title, service history, maintenance receipts, and any warranty information. This documentation shows that your car has been well-maintained and cared for.
Enhance Your Car's Appearance
First impressions matter, especially when selling a car. Invest some time in cleaning your vehicle inside and out. Wash and wax the exterior, vacuum the interior, and consider getting professional detailing if necessary. A clean and well-presented car is more likely to attract higher offers.
Address Mechanical Issues
Fixing any noticeable mechanical issues is essential to maximize your car's valuation. Take your car to a trusted mechanic and have them inspect it for any potential problems. Addressing these issues beforehand will give buyers confidence in the vehicle's condition and prevent any haggling over repairs.
Consider Pre-Sale Repairs
In addition to addressing mechanical issues, consider making minor repairs or replacements that can significantly impact your car's value. Fixing small dents, replacing worn-out tires, or repairing non-functional components can make your car more appealing and increase its valuation.
Research and Compare Valuation Methods
Different valuation methods exist, such as trade-in value, private sale value, and dealer retail value. Research and compare these methods to determine which one suits your needs best. Keep in mind that each method has its advantages and disadvantages, so choose the one that aligns with your selling preferences.
Explore Different Selling Options
To get the best valuation, it's important to explore various selling options. Consider online marketplaces, local classifieds, or even consignment programs offered by reputable dealerships. Each option offers unique benefits and may attract different types of buyers, so diversify your approach to maximize exposure.
Set a Realistic Asking Price
Setting a realistic asking price is crucial for attracting potential buyers and receiving the best valuation. Take into account factors such as your car's condition, mileage, age, and market demand. Consider pricing it slightly above the desired amount to allow room for negotiation while still ensuring a fair value.
Advertise Effectively
When advertising your car, focus on highlighting its unique selling points and emphasizing the value it offers. Craft an engaging and informative description that includes relevant details, such as low mileage, recent maintenance, or added features. Use high-quality photos that showcase your car's best angles to attract potential buyers.
Negotiate with Potential Buyers
Negotiation is a common part of the car-selling process. Be prepared to negotiate with potential buyers while keeping your desired valuation in mind. Set a minimum acceptable price and be firm, but also be open to reasonable offers. Finding a middle ground that satisfies both parties is key to securing a successful sale.
Be Prepared for Trade-in Offers
If you're considering trading in your car for a new one, be aware that trade-in offers typically provide lower valuations compared to private sales. However, they offer convenience and save you from the hassle of selling privately. Research trade-in values beforehand to ensure you receive a fair offer.
Sell Privately or Through a Dealership
Deciding whether to sell privately or through a dealership depends on your preferences and circumstances. Selling privately may allow you to negotiate a higher price, but it requires more effort and time. On the other hand, selling through a dealership offers convenience but may result in a slightly lower valuation.
Ensure a Smooth Transfer of Ownership
When finalizing the sale, ensure a smooth transfer of ownership. Have the necessary paperwork ready, including a bill of sale, release of liability, and any transfer forms required by your local Department of Motor Vehicles. By completing the paperwork correctly, you can avoid future legal or financial complications.
Maximize Your Car's Value with Maintenance
Regular maintenance and upkeep can significantly impact your car's value in the long run. Keep a record of all maintenance and service activities, including oil changes, tire rotations, and inspections. This documentation showcases your commitment to the car's well-being and enhances its appeal to potential buyers.
Getting the best valuation for your car requires careful preparation and strategic execution. By understanding your car's market value, enhancing its appearance, addressing mechanical issues, and utilising effective selling strategies, you can maximise your car's worth. Remember to be realistic with your asking price and be open to negotiation. With these tips, you'll be well on your way to securing the best possible valuation for your car.
Latest News