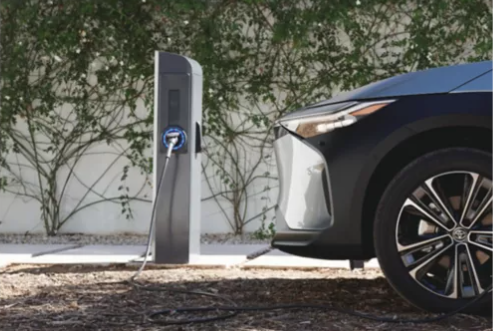 How to charge an electric vehicle
When the time comes to upgrade to an electric vehicle, how you are going to charge the vehicle might be one of the main concerns initially.
You might be looking for the most convenient charging option, such as having a wall charger fitted at your home address, or you might instead be happy with the fastest charging option, which is a public charge point, especially if you live close to one.
There are generally three levels of electric chargers, known as slow, fast and rapid.
Slow Vehicle Chargers
Slow chargers are generally used when you are not in a rush and want to keep the charge costs down. Despite slow chargers taking the longest time to charge a vehicle, they use less electricity for this reason.
The main type of slow charger is a 3-pin plug socket charger that you can use at home. You can charge your vehicle overnight with these types of chargers.
There's also 3 – 6kWh chargers that can be found in public car parks which are categorised as slow chargers.
These chargers can take a while to charge a car up to 80% capacity, generally 7 hours+ so they are not recommended for those in a rush.
Used for: Plug-in hybrid, battery electric vehicles
Fast Vehicle Chargers
A fast charger is the middle ground charger – it's much faster than a slow charger, but not as fast as a rapid charger (as the name would suggest).
Rather than utilising a 3-pin plug socket at home, a fast charger will be in the form of a wall box that you can have fitted to the side of your house or garage.
These wall boxes can also be found in public car parks and workplaces, allowing you to charge your car up whilst you work or do your shopping.
Used for: Plug-in hybrid, battery electric vehicles
Rapid Vehicle Chargers
The fastest electric vehicle charger you can find currently on the market is the rapid charger, which is often situated in public areas such as car parks, stations and motorway services.
As of 2022, there are more than 4,500 rapid chargers located across the UK, which is up from 3,874 in 2021, showing that the infrastructure is growing.
Used for: Battery electric vehicles
According to ZapMap, Greater London has the most public charge points at 31.3% of the national total, followed by the South East at 12.8%.
If you are considering an electric vehicle, Struans in Perth and Dundee would be happy to talk you through the types of vehicle available and the most suitable charging option to you.
We are a Mazda, Toyota and Peugeot dealer, so there are plenty of electric vehicles available to purchase from us.
Latest News