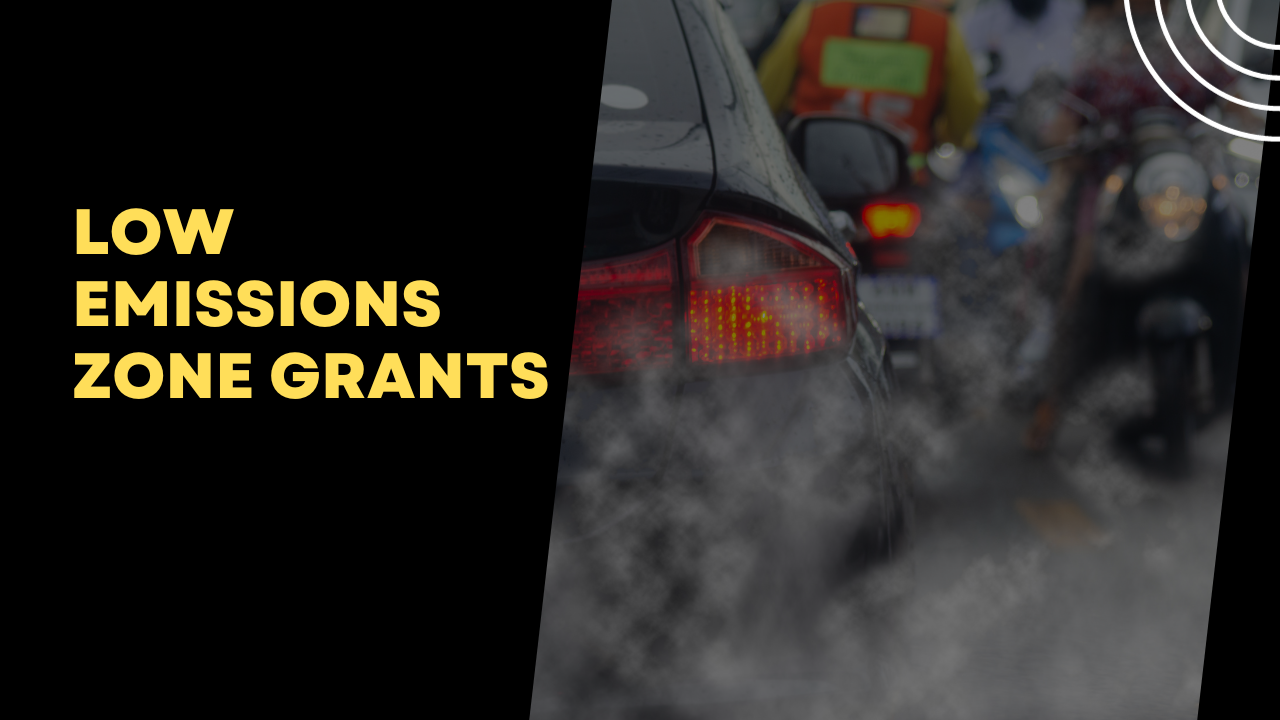 Low Emission Zone Grant (Scotland)
With the introduction of low emission zones in Glasgow, Edinburgh, Aberdeen and Dundee, finding ways to finance your upgrade to a compliant vehicle might be difficult.
You will be pleased to know that there are grants available for those of you who live within a 20km radius of a low emissions zone. If you live outside of a 20km radius of a low emission zone, you may still be eligible under the mobility or scrappage fund.
Understanding the Low Emission Zone
What is a Low Emission Zone (LEZ)?
A Low Emission Zone, commonly referred to as an LEZ, is a designated area where certain vehicles are restricted based on their emissions levels. These zones are established to improve air quality and reduce harmful pollutants. LEZs play a pivotal role in our efforts to combat climate change and create a healthier living environment.
The Significance of LEZs
LEZs are strategically located in urban areas where air pollution tends to be at its worst. By regulating the entry of high-emission vehicles, LEZs aim to:
Decrease air pollution
Enhance public health
Encourage the use of low-emission vehicles
Promote sustainable urban development
The Low Emission Zone Support Fund
What is the Low Emission Zone Support Fund?
The Low Emission Zone Support Fund is a financial assistance program aimed at households in Scotland. Its primary objective is to provide incentives for residents to transition to low-emission vehicles and reduce their carbon footprint. The fund is managed by Transport for Scotland in partnership with Energy Saving Trust.
Grants of up to £3,000 are available to incentivise the disposal of non-compliant vehicles:
£2,000 is available to eligible households who dispose of their non-compliant vehicle at a Scottish authorised treatment facility. The applicant must live close to a Scottish low emission zone and be in receipt of specific means-tested benefits.
Travel Better grants of up to £500 will also be made available for each adult in your household. A maximum of £1,000 per household applies.
Eligibility Criteria
To qualify for the Low Emission Zone Support Fund, households must meet the following criteria:
Residency: Applicants must be residents of areas where LEZs are established (20km radius of low emission zone)
Vehicle Eligibility: Funds are allocated to assist with the purchase or retrofitting of low-emission vehicles, including electric cars and hybrids. You must own and be the registered keeper of a vehicle for at least 12 months (no outstanding finance) that does not meet the minimum emissions standards:
Euro 3 or older petrol vehicles – this generally applies to those registered before 2006
Euro 5 or older diesel vehicles – this generally applies to those registered before September 2015
Income Threshold: The fund is available to households with varying income levels, with priority given to lower-income families. You must be in receipt of specific means-tested benefits:
Adult disability payment
Attendance allowance
Carer's allowance
Child tax credit
Council tax benefit (excluding 25 per cent discount)
Disability living allowance
Employment and support allowance
Housing benefit
Income-based job seeker allowance
Income support
Pension credit
Personal independence payment
Universal credit
Working tax credit
Compliance: Applicants must commit to complying with LEZ regulations and using low-emission vehicles within the zone.
Other grants: This grant cannot be used in conjunction with Transport Scotland's electric vehicle loan.
Benefits of the Fund
By participating in the Low Emission Zone Support Fund, eligible households can enjoy several benefits:
Financial Support: Receive financial assistance to acquire or upgrade to low-emission vehicles.
Reduced Emission Charges: Avoid costly emissions-related charges within the designated zones.
Cleaner Air: Contribute to a healthier environment by reducing air pollution.
Long-Term Savings: Low-emission vehicles often have lower operating costs and reduced fuel expenses.
Government Support: Benefit from the government's commitment to environmental sustainability.
How to Apply
Applying for the Low Emission Zone Support Fund is a straightforward process:
Visit the official Energy Saving Trust website and navigate to the fund's application section.

Complete the online application form, providing all necessary details and documents.

Await notification of your application status.

If approved, follow the provided instructions to access the fund and make your transition to a low-emission vehicle.
The Low Emission Zone Support Fund for Households is a significant step towards a greener, more sustainable future for the United Kingdom. By participating in this program, you not only reduce your carbon footprint but also contribute to cleaner air and improved public health. Join us in the journey towards a low-emission future, and together, we can make a meaningful impact on our environment.
Latest News