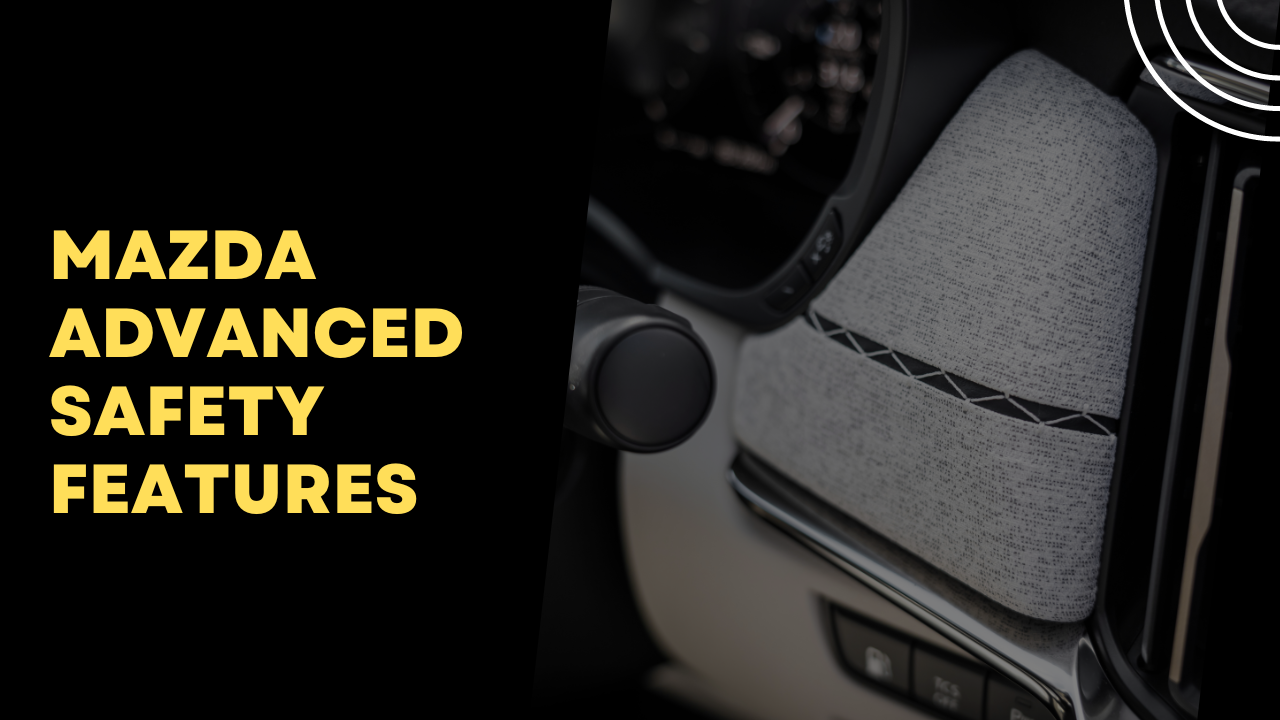 Mazda Advanced Safety Features
When it comes to car safety, Mazda has always been at the forefront of innovation. With a commitment to providing advanced safety features, Mazda vehicles are designed to protect both the driver and passengers on the road.
In this article, we will explore Mazda's advanced safety features that set them apart from the competition.
The Importance of Vehicle Safety
Safety should always be a top priority when it comes to choosing a vehicle. Mazda understands this, and that's why they have invested heavily in developing advanced safety technologies. By prioritising safety, Mazda aims to provide drivers with peace of mind and reduce the risk of accidents on the road.
Mazda's i-Activsense Technology
Mazda's i-Activsense technology is a comprehensive suite of safety features that utilise advanced sensors and cameras to help prevent accidents. Let's take a closer look at some of the key features within this system:
Smart City Brake Support
Smart City Brake Support is an innovative feature that helps prevent or mitigate low-speed collisions. It uses a laser sensor to detect vehicles or obstacles ahead and applies the brakes if necessary. This feature is particularly useful in urban driving conditions where sudden stops or distractions can occur.
Lane Departure Warning System
Mazda's Lane Departure Warning System helps drivers stay within their intended lane. It uses a forward-facing camera to monitor the road markings and alerts the driver if the vehicle starts to drift unintentionally. This feature is especially beneficial during long drives or when driver fatigue becomes a factor.
Adaptive Front-Lighting System
The Adaptive Front-Lighting System (AFS) enhances nighttime visibility by automatically adjusting the headlights' direction. This feature allows the headlights to pivot in the direction of the vehicle's steering input, illuminating the road ahead more effectively. By providing better visibility, AFS improves safety and reduces the risk of accidents on dark roads.
Mazda's Advanced Airbag System
Mazda vehicles are equipped with an advanced airbag system to protect occupants in the event of a collision. The system includes front airbags, side-impact airbags, and side-curtain airbags, strategically placed throughout the cabin.
These airbags work together to minimise the risk of injury by providing cushioning and protection to the driver and passengers.
Blind Spot Monitoring and Rear Cross Traffic Alert
Blind Spot Monitoring (BSM) and Rear Cross Traffic Alert (RCTA) are two essential features that enhance safety during lane changes and reversing maneuvers. BSM uses radar sensors to detect vehicles in the blind spots and alerts the driver through visual or audible cues.
RCTA, on the other hand, helps detect vehicles approaching from the sides when backing out of a parking space. These features significantly reduce the chances of accidents caused by blind spots and limited visibility.
High Beam Control
Mazda's High Beam Control feature is designed to improve visibility during nighttime driving. It automatically switches between high and low beams based on oncoming traffic and the vehicle's speed.
By providing optimal lighting conditions without causing discomfort to other drivers, High Beam Control ensures maximum visibility while prioritising safety.
Mazda Radar Cruise Control
Mazda Radar Cruise Control (MRCC) is an adaptive cruise control system that helps maintain a safe distance from the vehicle ahead. It uses radar technology to detect the distance and speed of the vehicle in front and adjusts the speed accordingly.
This feature reduces driver fatigue, particularly during long highway drives, and enhances safety by promoting consistent and safe following distances.
Smart Brake Support
Smart Brake Support is a safety feature that helps prevent or reduce the severity of front-end collisions. It uses sensors to monitor the distance between the Mazda vehicle and the vehicle ahead.
If a potential collision is detected, the system alerts the driver and, if necessary, applies the brakes to avoid or minimise the impact. This feature adds an extra layer of protection and can help mitigate accidents in various driving scenarios.
Mazda's commitment to safety is evident in their advanced safety features. From the i-Activsense technology suite to the advanced airbag system and various driver-assist features, Mazda vehicles are designed to protect and prioritise the well-being of occupants. By incorporating innovative technologies, Mazda continues to raise the bar in automotive safety, providing drivers with peace of mind on the road.
Latest News