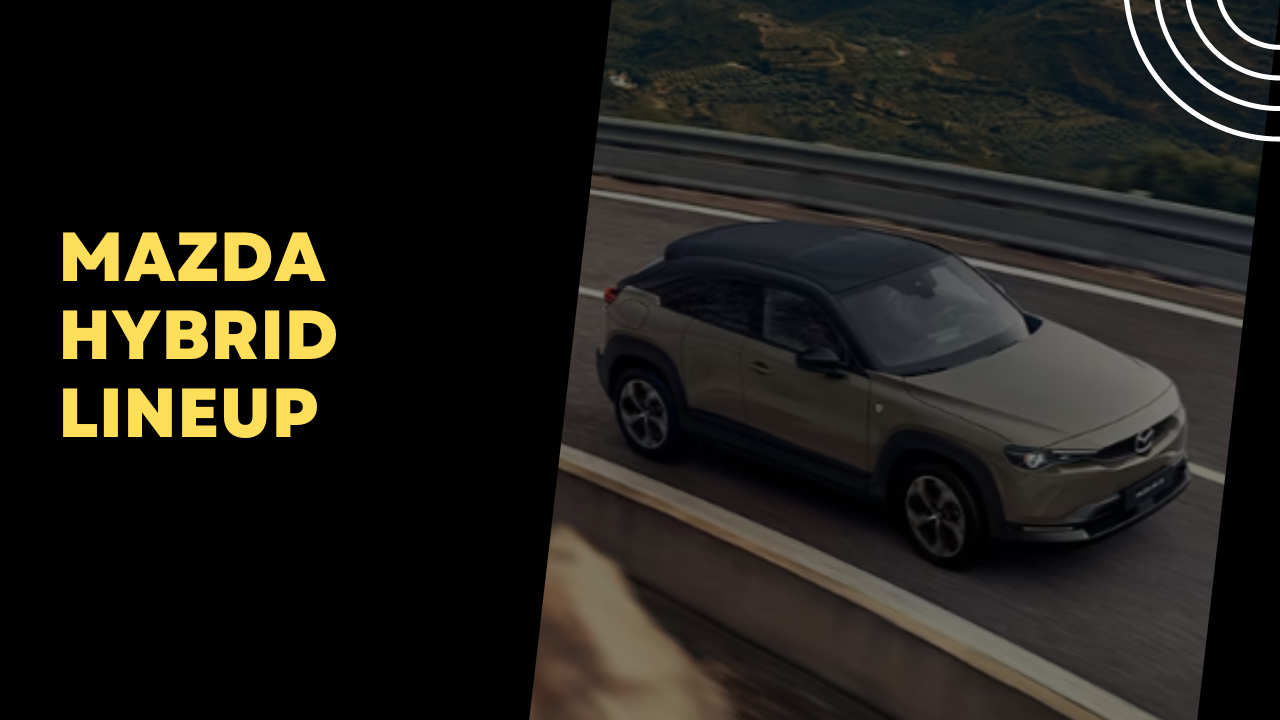 Mazda Hybrid Lineup
Are you considering a hybrid car that combines fuel efficiency and eco-friendliness with the thrill of driving? Look no further than Mazda's impressive lineup of hybrid models. In this article, we will delve into the world of Mazda hybrids and help you choose the perfect model to suit your needs and preferences.
Understanding Hybrid Cars
Before we dive into Mazda's hybrid lineup, let's take a moment to understand what hybrid cars are all about. Hybrid cars utilize a combination of a traditional internal combustion engine and an electric motor, resulting in improved fuel efficiency and reduced emissions. This dual powertrain system allows the car to switch seamlessly between the gasoline engine and electric power, depending on driving conditions.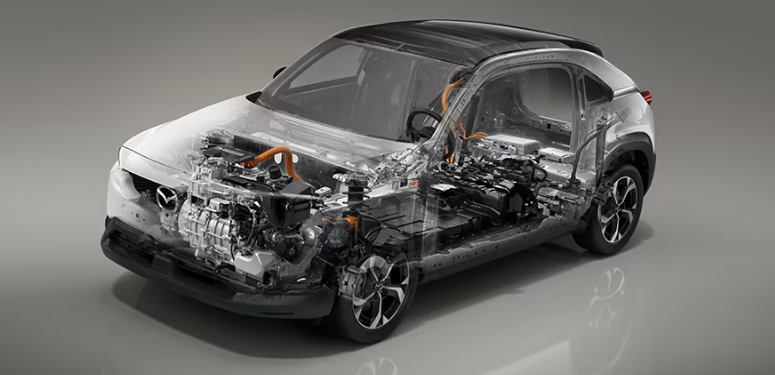 The Benefits of Mazda Hybrids
Mazda hybrids offer several benefits that make them a compelling choice for environmentally-conscious drivers. Firstly, they deliver excellent fuel efficiency, helping you save money at the pump while reducing your carbon footprint. Secondly, Mazda hybrids provide a smooth and engaging driving experience, thanks to the integration of the electric motor and Mazda's renowned Skyactiv technology. Lastly, these hybrids come with advanced safety features and cutting-edge technology, ensuring both convenience and peace of mind on the road.
Exploring the Mazda Hybrid Lineup
Mazda3 Hybrid: The Mazda3 Hybrid combines style, performance, and efficiency in one package. With its sleek design and Skyactiv-G engine, this compact hybrid offers impressive fuel economy without compromising on power. The Mazda3 Hybrid also comes with a well-appointed interior and a range of innovative features to enhance your driving experience.

Mazda CX-30 Hybrid: For those seeking a versatile crossover, the Mazda CX-30 Hybrid is a fantastic choice. This compact SUV combines the benefits of a hybrid powertrain with Mazda's signature Kodo design language. The CX-30 Hybrid offers a comfortable and well-equipped interior, along with impressive cargo space and cutting-edge technology features.
Factors to Consider When Choosing a Mazda Hybrid
When selecting the perfect Mazda hybrid model for your needs, there are several factors to consider:
Mazda MX-30 Hybrid: Mazda's first all-electric vehicle, the MX-30 Hybrid, pushes the boundaries of sustainable driving. With its unique design and electric powertrain, this compact SUV offers a zero-emission driving experience. The MX-30 Hybrid features a stylish and eco-friendly interior, innovative connectivity options, and advanced safety technologies.

Fuel Efficiency: Evaluate the fuel economy ratings of different models to ensure they align with your expectations and driving habits. Consider the estimated miles per gallon (MPG) both in the city and on the highway. Mazda hybrids are known for their impressive fuel efficiency, but it's important to choose a model that meets your specific needs.

Performance: While fuel efficiency is important, you shouldn't compromise on performance. Mazda hybrids are designed to provide a balance between efficiency and an exhilarating driving experience. Look for models that offer a responsive acceleration, smooth handling, and an enjoyable ride. Test drive different models to get a feel for their performance characteristics.

Features and Technology: Mazda hybrids come equipped with a range of features and technology to enhance your driving experience. Consider the infotainment system, connectivity options, driver-assistance features, and interior amenities. Look for models that offer advanced safety features like blind-spot monitoring, adaptive cruise control, and lane-keeping assist.

Price and Affordability: Set a budget for your hybrid purchase and compare the pricing of different Mazda models. Take into account not only the initial cost but also the long-term ownership costs, including maintenance, insurance, and potential tax incentives for hybrid vehicles. Mazda hybrids are known for their affordability without compromising on quality.
Making the Final Decision
After considering the factors mentioned above, it's time to make your final decision. Reflect on your priorities, preferences, and lifestyle needs. Consider factors such as your daily commute, the number of passengers you usually carry, and any specific features or technologies that are essential to you.
Take advantage of online resources, visit Mazda dealerships, and consult with knowledgeable sales representatives who can provide valuable insights and assistance. Don't hesitate to ask questions and gather all the information necessary to make an informed decision.
Remember, choosing the perfect Mazda hybrid model is a personal choice based on your unique requirements. Trust your instincts and select the model that aligns with your values, driving preferences, and budget.
Exploring the Mazda hybrid lineup opens up a world of possibilities for eco-conscious drivers seeking a blend of efficiency, performance, and cutting-edge technology. Mazda's commitment to creating engaging and sustainable vehicles is evident in their hybrid models.
Whether you opt for the compact Mazda3 Hybrid, the versatile Mazda CX-30 Hybrid, or the innovative Mazda MX-30 Hybrid, you can be confident that you're making a choice that benefits both the environment and your driving enjoyment.
So, take the time to research, test drive, and compare the various Mazda hybrid models. Find the perfect fit that meets your requirements and allows you to embrace the future of sustainable mobility.
Get in touch with Struans, your local Mazda dealer to arrange a test drive.
Latest News