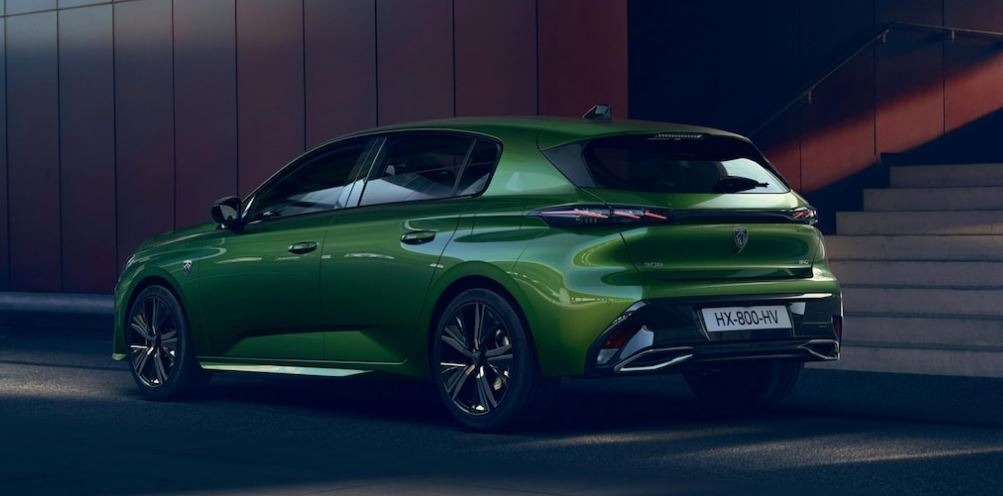 Old Peugeot Models and their New Replacement
Whether you are new to the Peugeot range or you have owned a few in the past, you might be keen to know what happened to those popular models from bygone days.
Most models have a direct replacement in the new Peugeot range so there's an alternative option available if your old model is now obsolete.
Peugeot 206 vs 208
The Peugeot 206 was a popular first car thanks to the compact size as well as being suitable for small families. The Peugeot 208 has since superseded the 206, which is the ideal replacement thanks to the compact size and wide range of safety and technology features.
Peugeot 207 vs 208
The Peugeot 207 was a compact hatchback that was ideal for small families looking for a reliable and practical car. Slightly larger than the Peugeot 206, which was popular among first time drivers, the 207 had a good-sized boot with 270 litres of capacity, which is less than the Peugeot 208 which offers 311 litres.
There's much more technology available with the Peugeot 208 compared to the 207, including a 3D head up display, large 10" touchscreen, 7" piano toggles and up to 4 USB sockets for your portable devices.
Peugeot 307 vs 308
The Peugeot 307 was available as both a hatchback and estate car and was the ideal car for smaller families. The Peugeot 308 has plenty of space, and with 412 litres of capacity, that is much more than the 207 offered, which was 341 litres across both the hatchback and estate models.
Peugeot 306 vs 308
The Peugeot 306 was one of the most popular hatchbacks in the range back in the 90's, as well as being one of the most ideal options for a first car. The Peugeot 308 has since superseded the Peugeot 306 and is packed with more technology and safety features whilst still being compact enough to drive around a city environment.
Peugeot 208
The Peugeot 208 and e-208 is a compact hatchback that is best suited to built up environments such as city centres and busy towns.
The small size means the Peugeot 208 can easily navigate tight residential areas, car parks and retail outlets.
Design
From the outside, the Peugeot 208 looks incredibly stylish and sporty thanks to the clean curves and bold finishes including a large chrome grille, LED headlights and well-sculpted spoiler.
You can opt for the panoramic sunroof which allows more natural light into the cabin area for a more comfortable drive every time.
When it comes to the interior, the cockpit is incredibly stylish and intuitive, with a large 10" touchscreen, 7" piano toggle switches and the option to personalise the cockpit with the choice of 8 LED colours.
There's a digital 3D instrument panel that sits just behind the steering wheel, in the line of sight of the driver, that shows you your driving data as and when you need it. If you opt for the e-208, you can also see your electric driving data on your instrument panel.
Technology
The Peugeot 208 comes with a wide range of technology as standard which includes safety assist features such as Semi Auto Park Assist, Active City Brake and Peugeot Drive Assist.
On a fully charged battery, the Peugeot e-208 can achieve up to 225 miles of range (depending on your driving style). Using a 7kW Wallbox, you can fully charge your Peugeot 208 in just 7.5 hours.
Peugeot 308
The Peugeot 308 and e-308 is more suited to smaller families, whilst also being compact enough to navigate city streets.
Design
The Peugeot 308 features high end finishes such as a large grille, long bonnet and a lowered roof line for increased aerodynamics.
Inside, you'll find an intuitive i-Cockpit that puts the innovative Peugeot features at your fingertips.
For additional comfort, there's the heated steering wheel which makes driving in Winter much more bearable.
You can customise the LED lighting ambiance for a truly enjoyable atmosphere. Not only this, the front seats are heated, have 10 point massaging alongside eight pocket pneumatic technology.
Technology
The Peugeot 208 is available with a hybrid engine, offering emissions free driving up to 37 miles, after which point, the fuel reserves will kick in.
If you are concerned with electric charging times, you will be pleased to know that a domestic 3 pin socket will charge the Peugeot 308 in 7 hours, but if you opt for a wall box charger at 7.4kWh, you can achieve a charge time of just 3 hours 50 minutes.
With the hybrid technology, you can recover potentially lost energy using the Brake function, which acts as an engine brake to recharge the battery.
Alternatively, you can opt for a petrol (1.21l) or diesel (1.5l) engine with Euro 6 for reduced fuel consumption.
If you would like to take a test drive of any of the Peugeot models, get in touch with your local Peugeot dealer in Dundee and Perth who would be happy to arrange this for you.
Latest News