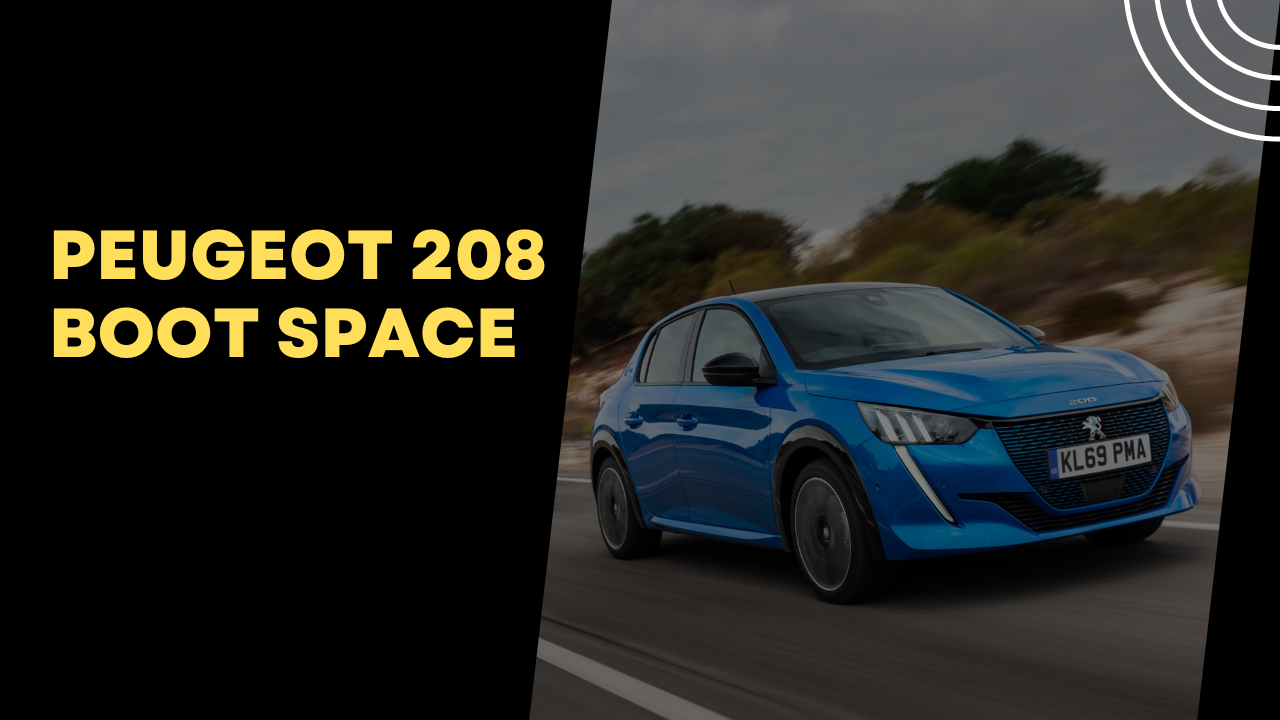 Peugeot 208 Boot Space
When it comes to choosing a new car, practicality and storage capacity are important factors to consider. One aspect that often comes into play is the boot space.
The Peugeot 208 is a popular choice in the compact car segment, known for its stylish design and efficient performance. In this article, we will explore the boot space of the Peugeot 208, providing an overview of its capacity, comparisons with other vehicles, and highlighting its practicality and features.
Overview of Peugeot 208
Before diving into the specifics of the boot space, let's briefly discuss the Peugeot 208. This compact car from the French automaker is known for its eye-catching design and engaging driving experience. It offers a range of engine options, including petrol, diesel, and electric, catering to different preferences and needs.
Understanding Boot Space
Boot space refers to the storage area at the rear of a vehicle. It plays a vital role in determining the car's practicality, especially when it comes to carrying luggage, groceries, or other belongings. The capacity of the boot can vary significantly among different car models, and it is an important consideration for individuals with specific storage needs.
Peugeot 208 Boot Space
The Peugeot 208 offers a competitive boot capacity of 311 litres considering its compact size, providing ample room for everyday use. The boot is well-designed, offering a wide opening and a low loading lip, making it easier to load and unload items. Additionally, the 208 features a practical layout with useful storage compartments, ensuring efficient utilisation of space.
Practicality and Versatility
Apart from the size of the boot, the Peugeot 208 excels in practicality and versatility. The rear seats can be folded down in a 60/40 split, allowing you to create a larger storage area when needed. This flexibility is particularly useful when transporting bulkier items or going on longer journeys that require additional luggage.
Safety Considerations
When it comes to boot space, safety should also be taken into account. The Peugeot 208 ensures that the items in the boot are secure during travel. It features a robust and well-designed cargo area, minimising the risk of objects moving around and potentially causing harm in the event of sudden stops or collisions.
Additional Features
Peugeot has integrated several clever features into the 208's boot space to enhance convenience. Some models may include hooks or straps to secure items, a cargo cover to keep your belongings out of sight, and even a hands-free power tailgate for easy opening and closing, especially when your hands are full.
Comfort and Convenience
While boot space is primarily associated with storage capacity, it's worth noting that the Peugeot 208 places importance on providing a comfortable and convenient experience for passengers as well. Despite its compact size, the 208 offers ample legroom and headroom for both the driver and passengers, ensuring a pleasant journey even with a full boot.
The Peugeot 208 offers a well-designed and practical boot space considering its compact nature. With 311 litres of capacity and additional features for convenience, it provides a balance between storage needs and everyday usability.
Whether you need to transport luggage, groceries, or other items, the 208's boot space offers versatility and functionality without compromising on style and performance.
Latest News