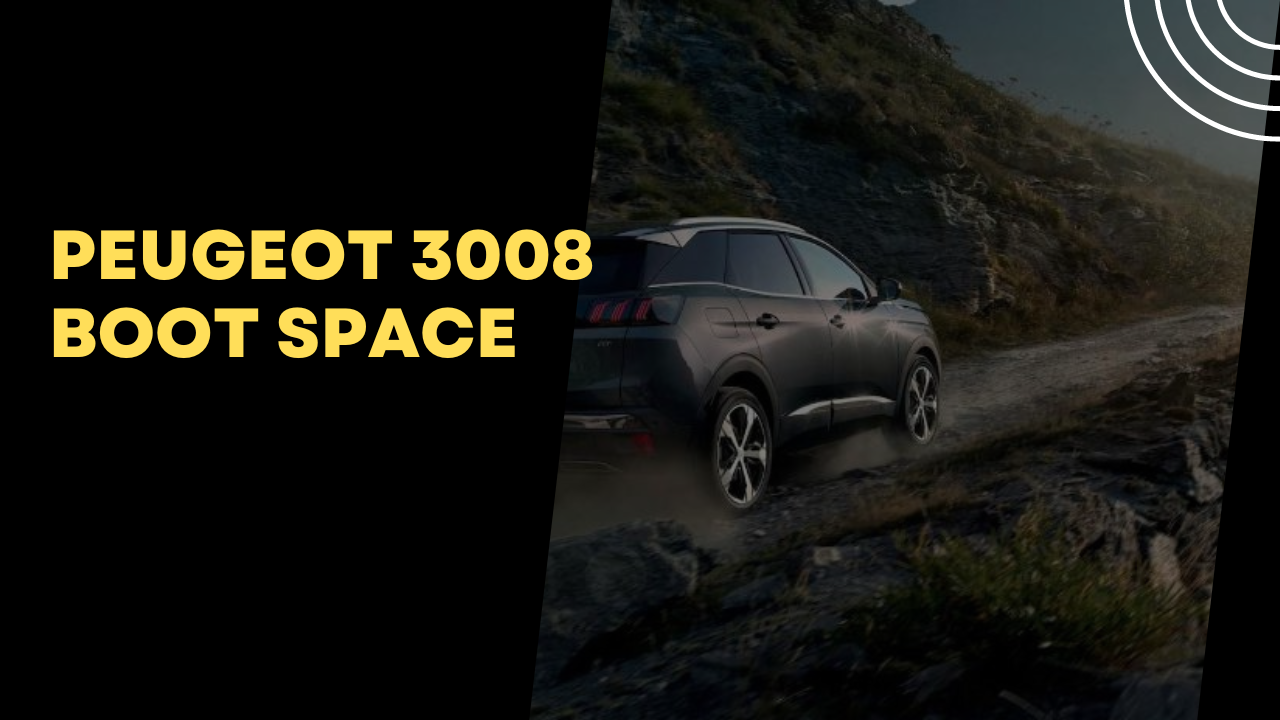 Peugeot 3008 Boot Space
When it comes to buying a new car, one of the important considerations is the amount of boot space it offers. The Peugeot 3008 is a popular SUV that combines style, comfort, and practicality.
Peugeot 3008 Boot Space Overview
The Peugeot 3008 offers a spacious and versatile boot, making it suitable for various needs. Whether you're planning a weekend getaway, going grocery shopping, or simply need extra storage space, the Peugeot 3008 has you covered.
Capacity with Rear Seats Up
With the rear seats in their upright position, the Peugeot 3008 offers a generous boot capacity of 591 litres. This is ideal for everyday use, accommodating groceries, shopping bags, and luggage.
Capacity with Rear Seats Folded
If you require additional space, the Peugeot 3008 allows you to fold down the rear seats. When the seats are folded, the boot capacity expands to 1,670 litres, enabling you to transport larger items such as furniture or sports equipment.
Usability and Practicality
Split-Folding Rear Seats
The Peugeot 3008 features split-folding rear seats, providing flexibility in managing the boot space. You can fold down either the entire rear bench or just a portion of it, depending on your needs. This feature allows you to strike a balance between passenger and cargo space.
Adjustable Boot Floor
To further enhance usability, the Peugeot 3008 comes with an adjustable boot floor. You can lower or raise the floor level according to your requirements. A lower floor creates a deeper boot space, while a raised floor provides a more even loading surface.
Boot Hooks and Storage Compartments
The Peugeot 3008 is designed with practicality in mind. It offers convenient boot hooks and storage compartments to secure and organize your belongings. The hooks can be used to hang grocery bags or keep fragile items from moving around, ensuring a hassle-free driving experience.
Hands-Free Tailgate
One of the standout features of the Peugeot 3008 is the hands-free tailgate. By simply waving your foot under the rear bumper, you can open or close the tailgate without using your hands. This feature is especially useful when your hands are full or when you want to access the boot quickly.
Peugeot 3008 Boot Space in Real Life
Grocery Shopping
With its generous boot capacity, the Peugeot 3008 can easily accommodate your grocery shopping. You can stack multiple bags without worrying about space constraints, making it a convenient choice for regular supermarket trips.
Family Trips
For family trips or vacations, the Peugeot 3008 provides ample room to stow away luggage, strollers, and other essentials. The versatile boot space ensures that everyone can travel comfortably with their belongings safely stored.
Outdoor Adventures
If you enjoy outdoor activities such as camping or cycling, the Peugeot 3008 offers enough space to transport your gear. From tents and sleeping bags to bikes and sporting equipment, the boot can accommodate your adventurous spirit.
The Peugeot 3008 delivers impressive boot space, combining practicality and usability in a stylish SUV. With its spacious dimensions, split-folding rear seats, adjustable boot floor, and thoughtful storage features, the Peugeot 3008 is an excellent choice for those seeking a versatile vehicle to meet their everyday needs and beyond.
Latest News