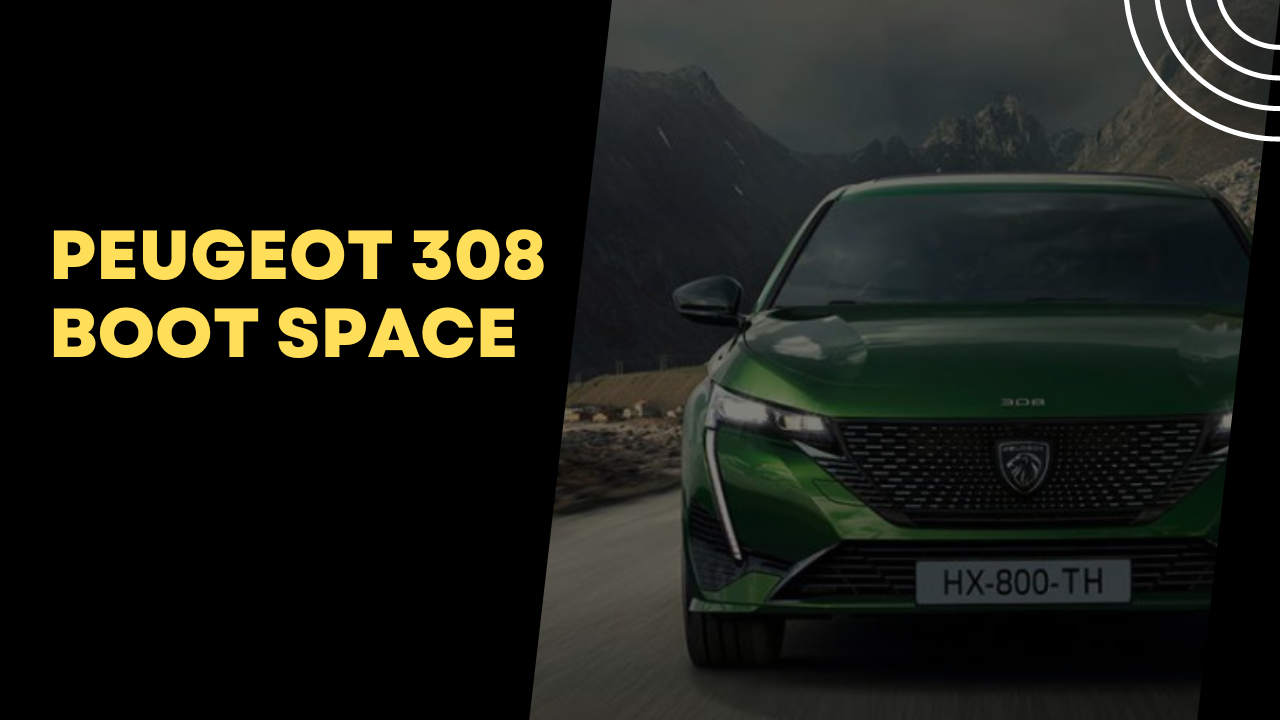 Peugeot 308 Boot Space
When it comes to choosing a car, practicality is a crucial factor to consider. One important aspect of a car's practicality is its boot space.
Whether you are a frequent traveler, a family person, or simply someone who appreciates a spacious storage area, the Peugeot 308 has you covered.
The Peugeot 308 is a compact car that offers a well-designed and spacious boot. It is known for its practicality and ability to accommodate various storage needs. Whether you need space for grocery shopping, luggage for a family trip, or equipment for outdoor activities, the Peugeot 308 provides a versatile solution.
Boot Space with Rear Seats Up
With the rear seats in their upright position, the Peugeot 308 offers a respectable 412 litres of boot space, which is one of the largest in the family hatchback . This configuration is suitable for everyday use and allows you to carry groceries, small luggage, or other essentials comfortably.
Boot Space with Rear Seats Folded
If you require additional storage capacity, the Peugeot 308 allows you to fold down the rear seats, creating up to 1,323 litres of space to accommodate larger items. This flexibility is particularly useful when you need to transport larger pieces of luggage, sports equipment, or bulky items.
Cargo Loading and Accessibility
The Peugeot 308 is designed with practicality in mind, and this extends to the ease of loading and unloading cargo. The boot features a wide opening, allowing for hassle-free loading and accessibility. Whether you're lifting heavy items or maneuvering larger objects, the Peugeot 308 makes the process more convenient.
Additional Storage Features
In addition to the main boot space, the Peugeot 308 offers various storage features to help you organise your belongings effectively. These features may include under-floor storage compartments, side pockets, and hooks for securing items. Such thoughtful additions maximise the utility of the available space and enhance the overall functionality of the car.
Comparing Peugeot 308 Boot Space with Competitors
To understand the Peugeot 308's boot space in context, it's worth comparing it with similar models from competing manufacturers. By doing so, you can gain a better understanding of how the Peugeot 308 fares in terms of storage capacity and practicality.
The Importance of Boot Space in Everyday Life
The boot space of a car plays a significant role in our daily lives. It impacts our ability to carry out tasks efficiently, whether it's going grocery shopping, embarking on a road trip, or simply transporting everyday essentials. The Peugeot 308 recognises this importance and strives to provide an optimal solution for all your storage needs.
Tips for Maximising Boot Space
To make the most of the Peugeot 308's boot space, consider the following tips:
Utilise storage organisers or boxes to keep items in place.
Fold down the rear seats when transporting larger items.
Take advantage of any additional storage compartments or pockets.
Prioritise essential items to maximise available space.
Safety Considerations for Carrying Luggage
While boot space is important, it is equally crucial to consider safety when loading and carrying luggage. Ensure that items are properly secured to prevent them from shifting during transit. Place heavier items at the bottom and distribute the weight evenly to maintain stability while driving.
The Peugeot 308 offers a generous and versatile boot space, making it an ideal choice for individuals seeking a compact car with excellent storage capacity. With its thoughtful design, convenient loading features, and additional storage options, the Peugeot 308 ensures you have ample room for all your belongings. Whether you're a frequent traveler, a parent, or someone who appreciates a spacious boot, the Peugeot 308 delivers on practicality and functionality.
Latest News