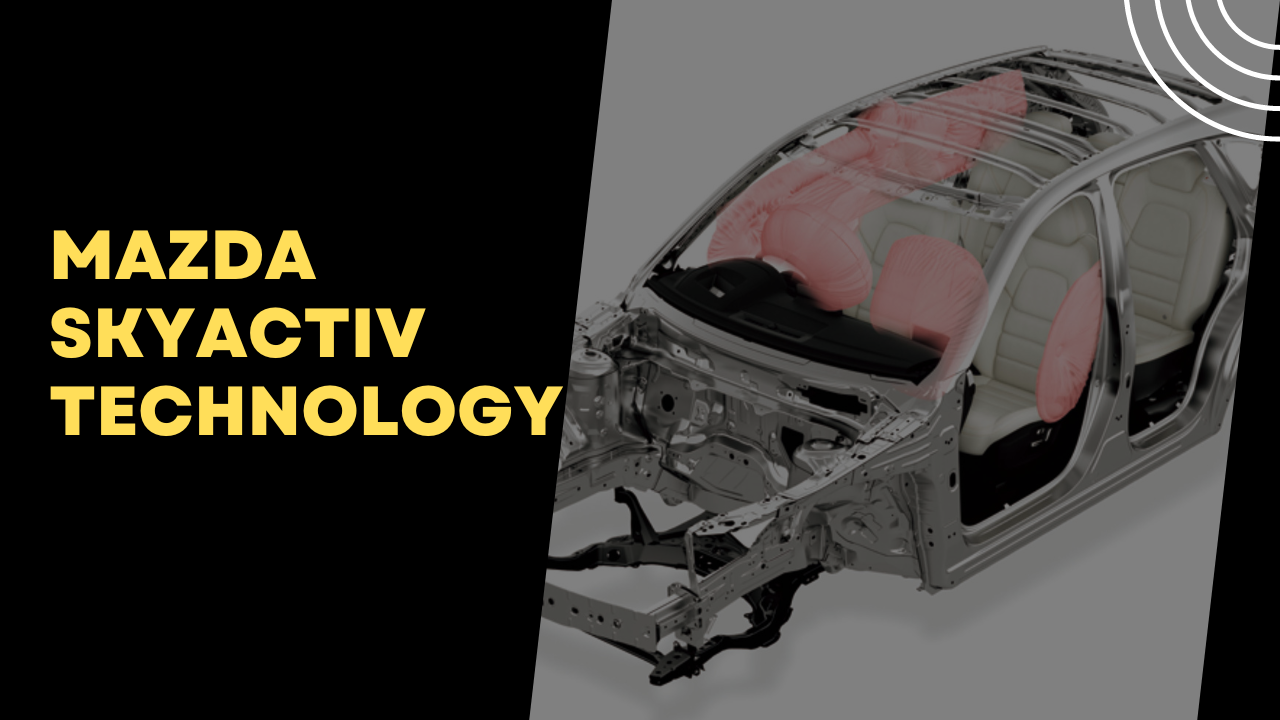 Unleash the Power of Mazda SKYACTIV Technology
Mazda is a renowned automobile manufacturer known for its commitment to innovation and performance. In recent years, Mazda has introduced its groundbreaking SKYACTIV Technology, revolutionising the automotive industry.
This article will delve into the details of Mazda SKYACTIV Technology, exploring its features, benefits, and how it enhances the driving experience.
What is Mazda SKYACTIV Technology?
Mazda SKYACTIV Technology is a comprehensive approach to vehicle design and engineering that focuses on optimising performance, efficiency, and safety. It encompasses various aspects of a vehicle, including the engine, transmission, chassis, and body, to deliver a superior driving experience while minimising environmental impact.
Benefits of Mazda SKYACTIV Technology
Enhanced Fuel Efficiency
One of the primary advantages of Mazda SKYACTIV Technology is its remarkable fuel efficiency. By employing innovative engineering techniques and lightweight materials, Mazda has significantly reduced the weight of its vehicles.
This, combined with advanced engine technologies and aerodynamic design, allows Mazda vehicles to achieve exceptional fuel economy without compromising performance.
Improved Performance
Mazda SKYACTIV Technology not only enhances fuel efficiency but also improves overall performance. The SKYACTIV-G gasoline engines feature direct injection and a high compression ratio, delivering more power and torque while maintaining excellent fuel economy. Similarly, the SKYACTIV-D diesel engines utilise advanced combustion and efficient turbocharging to provide strong acceleration and responsive performance.
Reduced Emissions
In line with Mazda's commitment to environmental sustainability, SKYACTIV Technology helps reduce emissions. The efficient combustion process in SKYACTIV engines minimises the release of harmful pollutants. Additionally, lightweight construction and improved aerodynamics contribute to lower fuel consumption and, consequently, reduced greenhouse gas emissions.
SKYACTIV-G: Revolutionary Gasoline Engine
The SKYACTIV-G engine is the heart of Mazda's SKYACTIV Technology. It incorporates several innovative features that optimise performance and fuel efficiency.
Direct Injection
SKYACTIV-G engines utilise direct injection, which precisely delivers fuel into the combustion chamber. This ensures efficient fuel combustion, resulting in improved power output and reduced fuel consumption.
High Compression Ratio
Mazda SKYACTIV-G engines boast an impressively high compression ratio. By compressing the air-fuel mixture more efficiently, these engines extract more energy from each combustion cycle, resulting in enhanced performance and fuel efficiency.
Lightweight Design
Mazda engineers have prioritised weight reduction in the design of SKYACTIV-G engines. Using lightweight materials and innovative construction techniques, they have minimised the engine's weight without compromising its structural integrity. This contributes to better overall vehicle efficiency.
SKYACTIV-D: Clean and Efficient Diesel Engine
Mazda's SKYACTIV-D diesel engines combine performance and fuel efficiency while meeting stringent emissions standards.
Advanced Combustion
SKYACTIV-D engines employ advanced combustion technologies, such as ultra-high-pressure fuel injection and a two-stage turbocharger system. These features optimise fuel combustion, resulting in reduced emissions and improved fuel efficiency.
Low Compression Ratio
To enhance fuel combustion and minimise emissions, SKYACTIV-D engines feature a low compression ratio. This design choice allows for better control of the combustion process and reduces the formation of nitrogen oxides (NOx).
Efficient Turbocharging
SKYACTIV-D diesel engines utilise a two-stage turbocharger system. This technology provides a strong and consistent power delivery across the entire engine rpm range, ensuring responsive performance while maintaining fuel efficiency.
SKYACTIV-Drive: Smooth and Responsive Transmissions
Mazda's SKYACTIV-Drive transmissions offer a perfect balance between smoothness, efficiency, and responsiveness.
Efficient Automatic Transmission
SKYACTIV-Drive automatic transmissions employ a unique torque converter design that minimises energy losses. This results in improved fuel efficiency while maintaining smooth gear shifts and responsive acceleration.
Direct Feel Manual Transmission
For those who prefer a more engaging driving experience, Mazda offers SKYACTIV-Drive manual transmissions. These transmissions provide a direct and precise shift feel, enabling the driver to fully enjoy the vehicle's performance and control.
SKYACTIV-Chassis: Dynamic and Agile Handling
Mazda vehicles equipped with SKYACTIV-Chassis deliver exceptional handling and a thrilling driving experience.
Lightweight Construction
SKYACTIV-Chassis features a lightweight construction that enhances the vehicle's agility and responsiveness. By utilising high-strength steel and strategic reinforcement, Mazda engineers have achieved remarkable weight reduction while maintaining structural integrity and safety.
Rigid and Strong Structure
To ensure precise handling and stability, SKYACTIV-Chassis incorporates a rigid and strong structure. This design minimises body flex and vibrations, providing a solid foundation for the suspension system and enhancing overall driving dynamics.
Balanced Suspension System
Mazda vehicles with SKYACTIV-Chassis are equipped with a balanced suspension system that optimises comfort, stability, and road-holding capability. This system allows for responsive handling while maintaining a comfortable ride, ensuring an enjoyable driving experience.
SKYACTIV-Body: Safety and Strength Combined
Mazda's commitment to safety is evident in the design of the SKYACTIV-Body.
High-Strength Steel
SKYACTIV-Body utilises high-strength steel in critical areas to enhance occupant protection in the event of a collision. The strategic placement of this advanced steel ensures optimal energy absorption and redirection, improving the safety of both the driver and passengers.
Crash Energy Distribution
Mazda engineers have carefully designed the SKYACTIV-Body to distribute crash energy throughout the vehicle's structure. This helps to minimize the impact forces transferred to the occupants, reducing the risk of injury during a collision.
Improved Occupant Protection
By combining high-strength steel, optimised structural design, and advanced safety features, Mazda vehicles equipped with SKYACTIV-Body provide enhanced occupant protection. The robust construction and thoughtful safety measures contribute to a safe and secure driving environment.
SKYACTIV-Vehicle Dynamics: Intelligent Control Systems
Mazda's SKYACTIV-Vehicle Dynamics technologies optimise the driving experience by intelligently controlling various vehicle systems.
G-Vectoring Control
G-Vectoring Control is a unique Mazda technology that enhances vehicle stability and control during cornering. By adjusting engine torque based on steering input, G-Vectoring Control improves the vehicle's handling dynamics and provides a smoother and more confident driving experience.
Dynamic Stability Control
SKYACTIV-Vehicle Dynamics includes Dynamic Stability Control, a system that continuously monitors various vehicle parameters to detect and mitigate potential loss of traction. By applying individual wheel braking and adjusting engine torque, this system helps keep the vehicle stable and on the intended path, especially in challenging road conditions.
Smart Brake Support
To enhance safety, Mazda offers Smart Brake Support, a system that helps prevent or mitigate collisions. By utilising sensors and cameras, Smart Brake Support can detect potential obstacles or pedestrians and automatically apply the brakes if the driver fails to respond in time.
Mazda SKYACTIV Technology represents a remarkable achievement in automotive engineering. By optimising performance, fuel efficiency, and safety across various vehicle components, Mazda has created a driving experience that is both exhilarating and environmentally conscious. With SKYACTIV-G and SKYACTIV-D engines, SKYACTIV-Drive transmissions, SKYACTIV-Chassis, SKYACTIV-Body, and SKYACTIV-Vehicle Dynamics technologies, Mazda has truly unleashed the power of innovation.
Latest News