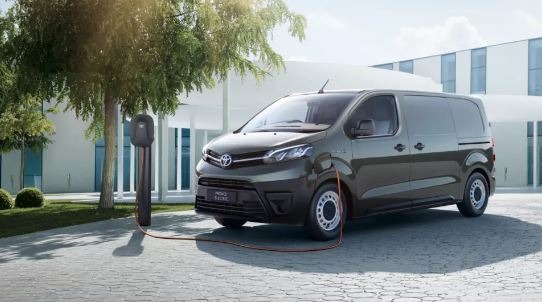 How much can you save with electric vans
If you are a fleet manager, switching to a more economical mode of transport can save you a huge amount of money each year, even with the initial cost of the van. An electric van is one way to reduce your annual fuel bills instantly.
We will use one of the Peugeot vans, the Peugeot e-Partner, as an example to calculate the cost savings of upgrading to an electric fleet.
The Peugeot e-Partner costs £28,552 (as of October 2022) compared to £18,575 for the Peugeot Partner with diesel engine - this is a difference of £9,977. So already, this cost needs to be offset to ensure that the move to electric will actually save you money in the long run.
We will also use October 2022 figures to calculate the fuel costs, as we are aware these can fluctuate wildly. The Peugeot Partner can hold around 12 gallons of fuel, so we will use this for our calculations.
Using Petrol Prices to get the current diesel prices which as of 20.10.22, diesel was an average of £190.8p within 10 miles of Dundee, Scotland. This means it costs £108.75 for a full tank of diesel in the Peugeot Partner which has either a 55l or 60l fuel capacity.
According to fuelly.com, the Peugeot Partner can achieve around 43.8mpg, so for the purpose of this guide, we will use this to calculate diesel usage.
This means that the Peugeot Partner, with a full tank of diesel, can achieve around 525 miles, costing 20p per mile.
Now we look at the Peugeot e-Partner and whether it can achieve a lower cost of ownership.
One thing to consider first of all, is that there are some free of charge electric charge points around Dundee, including Tesco Extra Dundee Riverside and Rosebank Street.
If you use a paid for electric charge point around Dundee, according to ZapMap you can expect to pay around 20p per kWh using a rapid charger. Using a 50kWh charger, you will pay £10 for 225 miles, or 4p per mile.
This means you will save a minimum of 16p per mile by switching to electric (If you opt to have electric charge points fitted where your fleet operates out of, you should be able to save even more).
But what does that actually convert to on a yearly basis?
If each van covers 2,000 miles per month, that's a saving of £320 per van, per month - and you might have a fleet of 10 - which is a saving of £3,200 per month, or £38,400 per year on fuel costs alone.
We need to remember that there was an initial cost involved, which left us with a deficit of £9,977 per van. If we run a van for 5 years and we have 10 vans, this additional cost, vs a conventional diesel van, equates to £99,770.
If we divide this over the 5 years we expect to run a van for, that additional cost looks more like £19,954 per year. When we subtract this from the savings we see from electric charge costs versus fuel prices, we can still expect a saving of £18,446 per year (£38,400 - £19,954) across a fleet of 10 vans!
How long does it take to charge an Electric van?
Using a 50kWh charger, you can charge your Peugeot e-Partner in just 1 hour 35 minutes, so your crew can charge their car whilst they grab lunch.
Peugeot e-Partner
The Peugeot e-Partner is one of the most compact electric vans making it ideal for multi-drop applications in a fast paced city environment.
The e-Partner has a payload of up to 800kg and a towing capacity of 750kg. You can choose between the standard and long body to suit your requirements.
Peugeot e-Expert
The Peugeot e-Expert is available with either a 50kWh battery which can achieve 148 miles of range or 75kWh which can achieve 205 miles of range.
Peugeot e-Boxer
The Peugeot e-Boxer is the most spacious electric van in the range, with the largest amount of load space. The e-Boxer is more than capable of transporting oversized items such as furniture.
The 180 degree rear doors makes loading and unloading a breeze.
The Peugeot e-Boxer has an electric range of up to 154 miles, making it ideal for longer trips.
Toyota Proace
The Toyota Proace is a medium sized van designed to transport large items such as furniture.
You can expect a range of up to 205 miles on a single charge, making it ideal for out of town deliveries.
Toyota Proace City
The Toyota Proace City is a compact city van that is best suited to multi-drop delivery applications thanks to the small footprint.
You can achieve a range up to 161 miles on a single electric charge and also charge to full in just 30 minutes.
Latest News