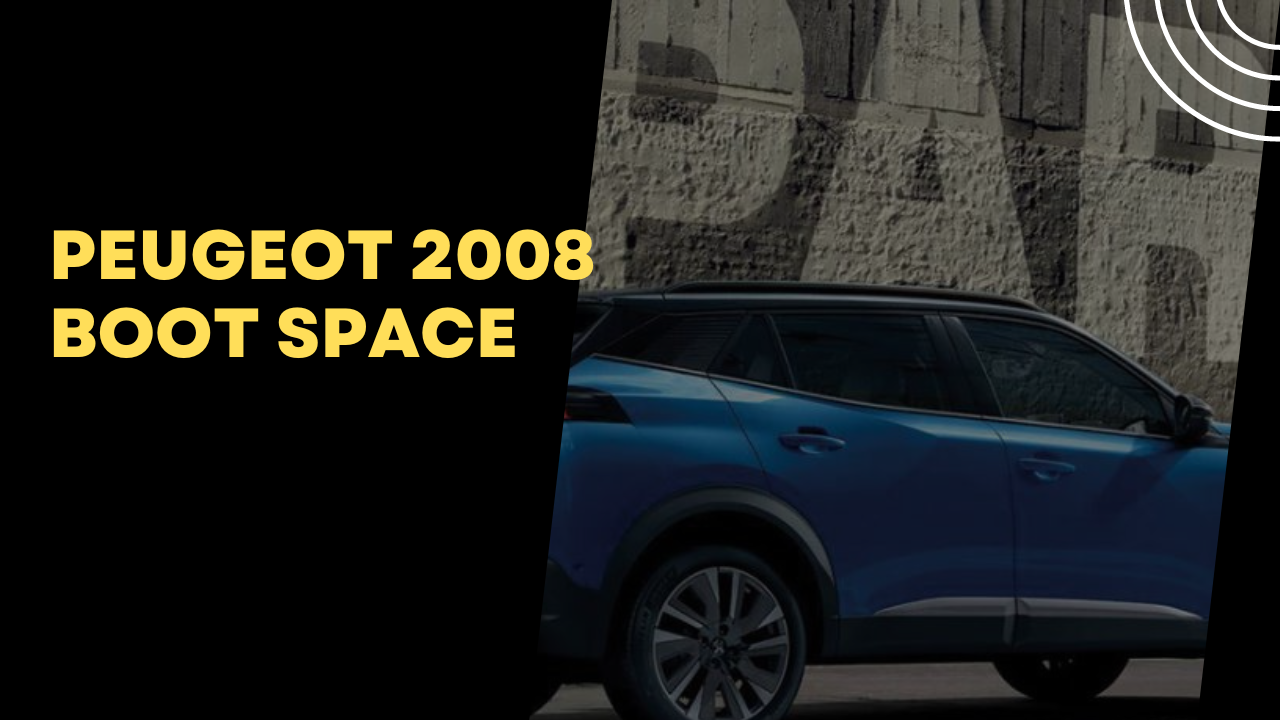 Peugeot 2008 Boot Space
The Peugeot 2008 is a popular compact SUV known for its stylish design, impressive performance, and advanced features. When considering a vehicle for everyday use, one important aspect that often comes to mind is the available boot space.
As a vehicle designed to accommodate both passengers and their belongings, the Peugeot 2008 offers a well-thought-out boot space that combines practicality, versatility, and convenience. Whether you are planning a family outing, a sports activity, or simply need extra space for your daily errands, the Peugeot 2008 has you covered.
Understanding Boot Space
Boot space refers to the area at the rear of a vehicle that is dedicated to storing luggage, groceries, or any other items you may need to transport. It plays a crucial role in determining the practicality and usability of a car, particularly for those who require ample space to carry their belongings.
Peugeot 2008 Boot Space Capacity
The Peugeot 2008 offers a generous boot space capacity that ensures you have ample room for your needs. With the rear seats in place, the boot provides a capacity of approximately 434 litres, which is sufficient for day-to-day usage and average-sized items.
When compared to its competitors in the same segment, such as the Ford EcoSport and Nissan Juke, the Peugeot 2008 stands out with its larger boot space. This advantage becomes even more apparent when the rear seats are folded down, allowing for additional storage capacity.
Practicality and Versatility
The Peugeot 2008 is designed with practicality and versatility in mind, offering various features that enhance the usability of the boot space. One notable feature is the adjustable seating and cargo configurations. The rear seats can be easily folded to create a flat loading floor, enabling you to transport larger items without any hassle.
Cargo Loading and Unloading
To make the loading and unloading process more convenient, the Peugeot 2008 incorporates several accessibility features. These include a wide tailgate opening, low loading height, and a hands-free power tailgate option, which allows you to open the boot with a simple foot gesture when your hands are full.
Boot Space for Different Needs
The Peugeot 2008's boot space caters to a wide range of needs, making it suitable for various activities and lifestyles. Whether you are embarking on a family road trip, pursuing outdoor adventures, or using the car for everyday use and commuting, the Peugeot 2008 has the necessary boot space to accommodate your requirements.
For family outings and road trips, the Peugeot 2008 offers ample space to store luggage, strollers, and other essentials. With the adjustable seating and folding rear seats, you can create a configuration that suits your needs, whether it's maximizing the boot space or having a combination of seating and cargo room. This flexibility ensures that your family can travel comfortably with all the necessary items conveniently stored in the boot.
If you're an outdoor enthusiast or a sports lover, the Peugeot 2008's boot space provides the versatility to accommodate your gear. Whether it's bicycles, camping equipment, or sporting gear, the adjustable boot space allows you to configure the area to fit your equipment securely. No matter what your adventure entails, the Peugeot 2008 ensures that you have the necessary space to bring along your equipment without compromising on passenger comfort.
Even for everyday use and commuting, the Peugeot 2008 proves to be practical. The boot space is ideal for groceries, shopping bags, and everyday essentials. The accessible design and organization of the boot make it easy to load and unload items, saving you time and effort. Additionally, the Peugeot 2008's storage compartments and hidden spaces provide clever solutions for keeping your belongings organized and secure during your daily drives.
Safety is always a top priority, especially when it comes to securing cargo in the boot space. The Peugeot 2008 incorporates safety features such as anchor points, cargo nets, and dividers to ensure that your belongings remain stable and well-protected while on the move. These features minimize the risk of items shifting during sudden stops or turns, providing peace of mind during your journeys.
When considering the Peugeot 2008's boot space, it's essential to take into account the feedback and reviews from customers who have experienced it firsthand. Many customers appreciate the spaciousness and functionality of the boot, mentioning its convenience for various purposes.
Whether it's a family with young children, active individuals with sports equipment, or professionals with busy lifestyles, the Peugeot 2008 consistently receives positive feedback regarding its boot space capacity.
The Peugeot 2008 offers a practical, versatile, and spacious boot space that caters to a wide range of needs. From family trips to outdoor adventures and everyday use, the Peugeot 2008 ensures that you have the necessary room to carry your belongings securely and conveniently. With its adjustable seating, clever organisation, and safety features, the Peugeot 2008 exemplifies a well-designed compact SUV that prioritises functionality and user experience.
Latest News