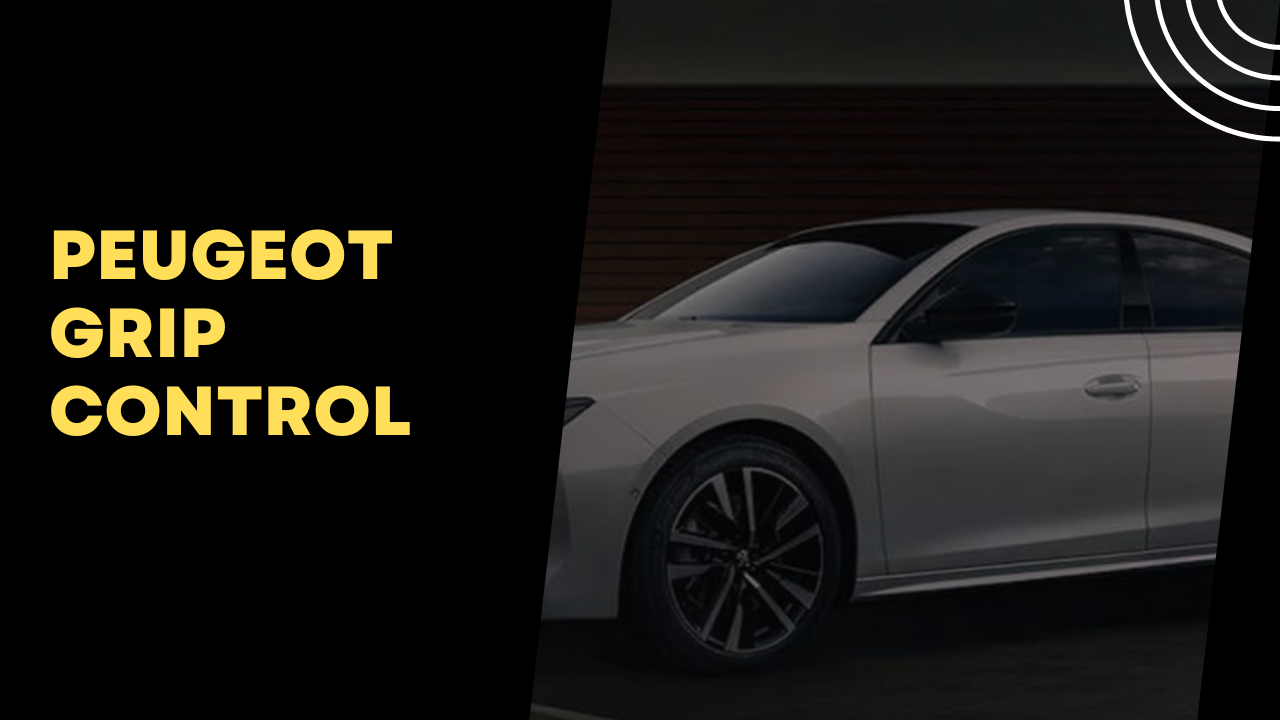 Enhance Your Driving with Peugeot Grip Control
Are you looking to enhance your driving experience and ensure better control on the road? Look no further than Peugeot Grip Control. Designed to optimize traction and stability in various driving conditions, Peugeot Grip Control is a cutting-edge technology that provides you with the confidence to tackle any road surface. In this article, we will explore the benefits of Peugeot Grip Control and how it can transform your driving experience.
When it comes to driving, safety and control are of paramount importance. Road conditions can be unpredictable, and having a technology that adapts to different terrains can greatly enhance your driving experience. Peugeot Grip Control is an innovative system developed by Peugeot to ensure optimal traction and stability on a variety of surfaces.
What is Peugeot Grip Control?
Peugeot Grip Control is an advanced traction control system that helps improve grip on slippery or uneven road surfaces. It is designed to provide maximum traction to the driving wheels, ensuring better stability and control. Unlike traditional traction control systems, Peugeot Grip Control offers multiple driving modes, allowing you to adapt to different terrains and weather conditions.
How Does Peugeot Grip Control Work?
Peugeot Grip Control combines the functionalities of electronic stability control (ESC) and an advanced anti-lock braking system (ABS). The system constantly monitors the road conditions and adjusts the torque distribution to the driving wheels accordingly. By optimizing traction, it minimizes the risk of wheel slippage and enhances vehicle stability.
Benefits of Peugeot Grip Control
Enhanced Traction - Peugeot Grip Control improves traction on slippery surfaces such as snow, mud, or gravel, reducing the chances of getting stuck or losing control.
Increased Safety - By maintaining better stability and grip, Peugeot Grip Control enhances safety during challenging driving conditions.
Versatile Performance - With different driving modes available, Peugeot Grip Control allows you to tailor the system's response to specific road surfaces, ensuring optimal performance.
Improved Fuel Efficiency - The advanced traction control system of Peugeot Grip Control optimizes power distribution, leading to improved fuel efficiency.
Peace of Mind - Knowing that you have an advanced traction control system like Peugeot Grip Control instills confidence and peace of mind while driving in various conditions.
Different Modes of Peugeot Grip Control
Peugeot Grip Control offers different driving modes, each optimised for specific road conditions. The available modes typically include:
Standard Mode - Ideal for normal road conditions, providing balanced performance and stability.
Snow Mode - Enhances traction on snow-covered surfaces, minimizing wheel slippage.
Mud Mode - Designed for muddy or wet surfaces, optimizing grip and stability.
Sand Mode - Improves traction on sandy terrains, allowing for smoother driving.
When Should You Use Peugeot Grip Control?
Peugeot Grip Control is particularly useful when you encounter challenging road conditions. Whether you're driving on snow, mud, gravel, or sand, activating the appropriate mode can significantly enhance your vehicle's performance and stability. It is recommended to engage Peugeot Grip Control whenever you anticipate a change in road surface or encounter slippery conditions.
Peugeot Models Equipped with Grip Control
Peugeot Grip Control is available in various models across the Peugeot lineup. Some popular Peugeot models equipped with Grip Control include:
These models offer a range of features and options, ensuring there is a Peugeot vehicle with Grip Control that suits your driving needs.
How to Activate Peugeot Grip Control
Activating Peugeot Grip Control is a simple process. Here are the steps to activate the system:
Locate the Grip Control dial or button on your Peugeot vehicle's dashboard.
Turn the dial or press the button to select the appropriate driving mode based on the road conditions.
The system will display the selected mode on the instrument panel, indicating that Peugeot Grip Control is activated.
Drive with confidence, knowing that your Peugeot vehicle is optimized for the current road surface.
Latest News